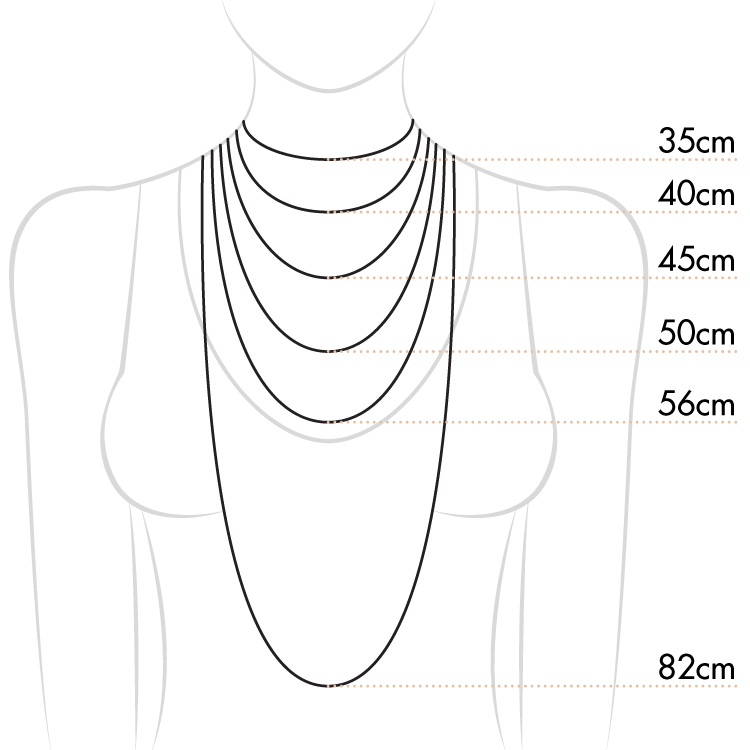 Guidance on choosing the right length chain
Every person will have particular lengths that work well on them, this image is a guide only.
For instance, if you are very petite a 40cm chain may look like a longer length on you, if you are plus size it may fit more like a 35cm choker.
Pendants will weigh the bottom of the chain into a 'v' point most of the time.
You may want to consider the length of other pieces you intend to layer your new chain with, simply measure the existing piece to determine its length and select accordingly.
If you have any further questions please email hello@elizabethwiltshirejewellery.com for help.