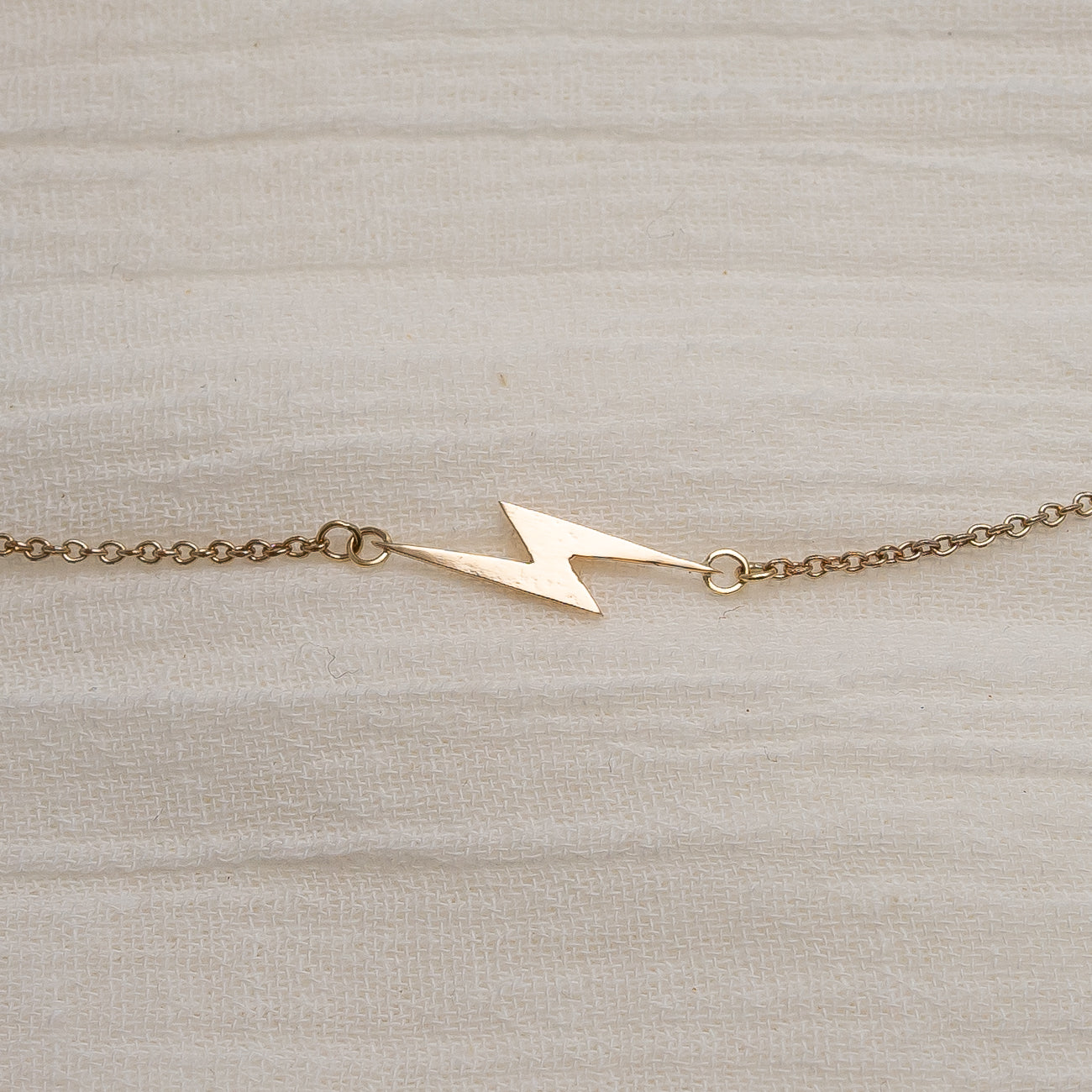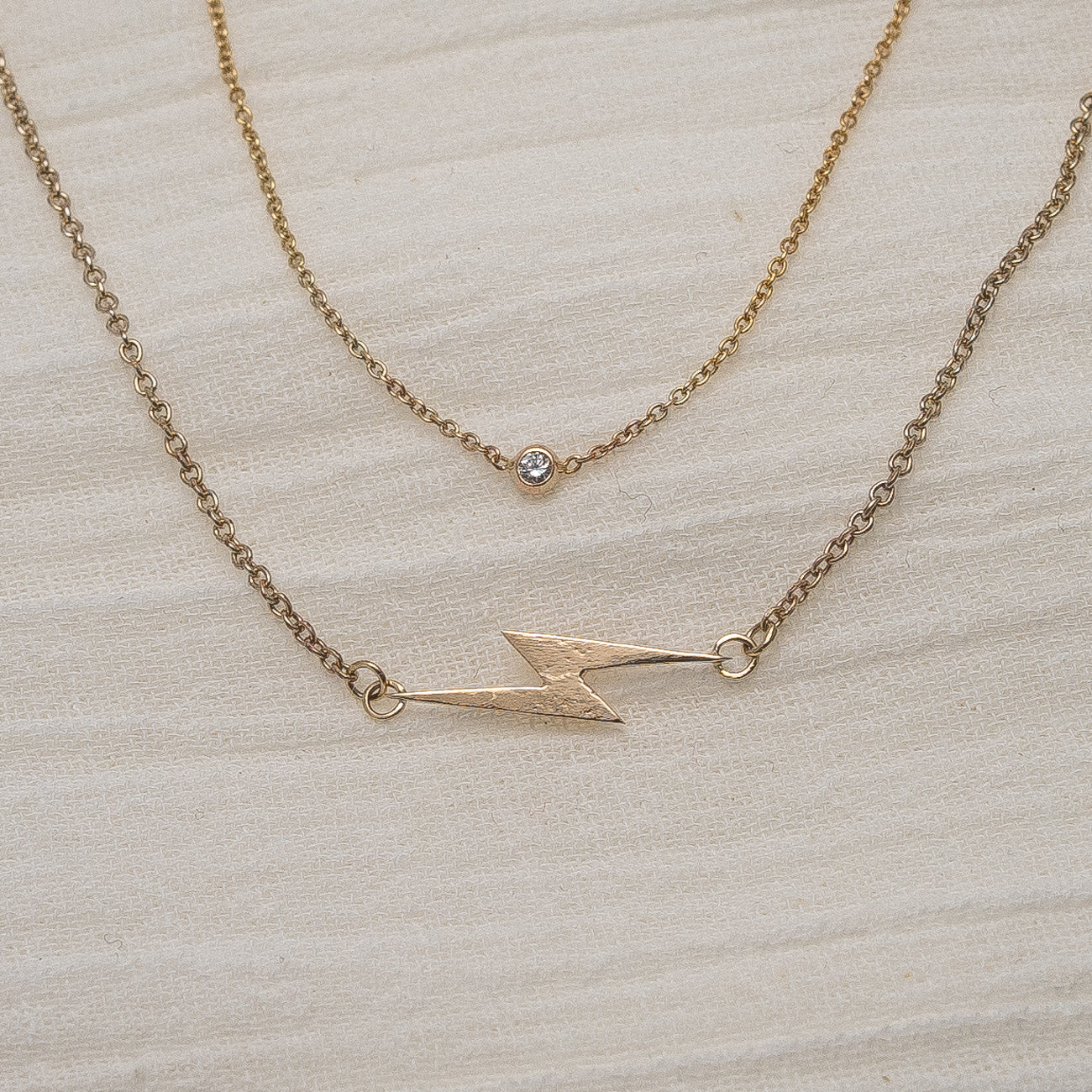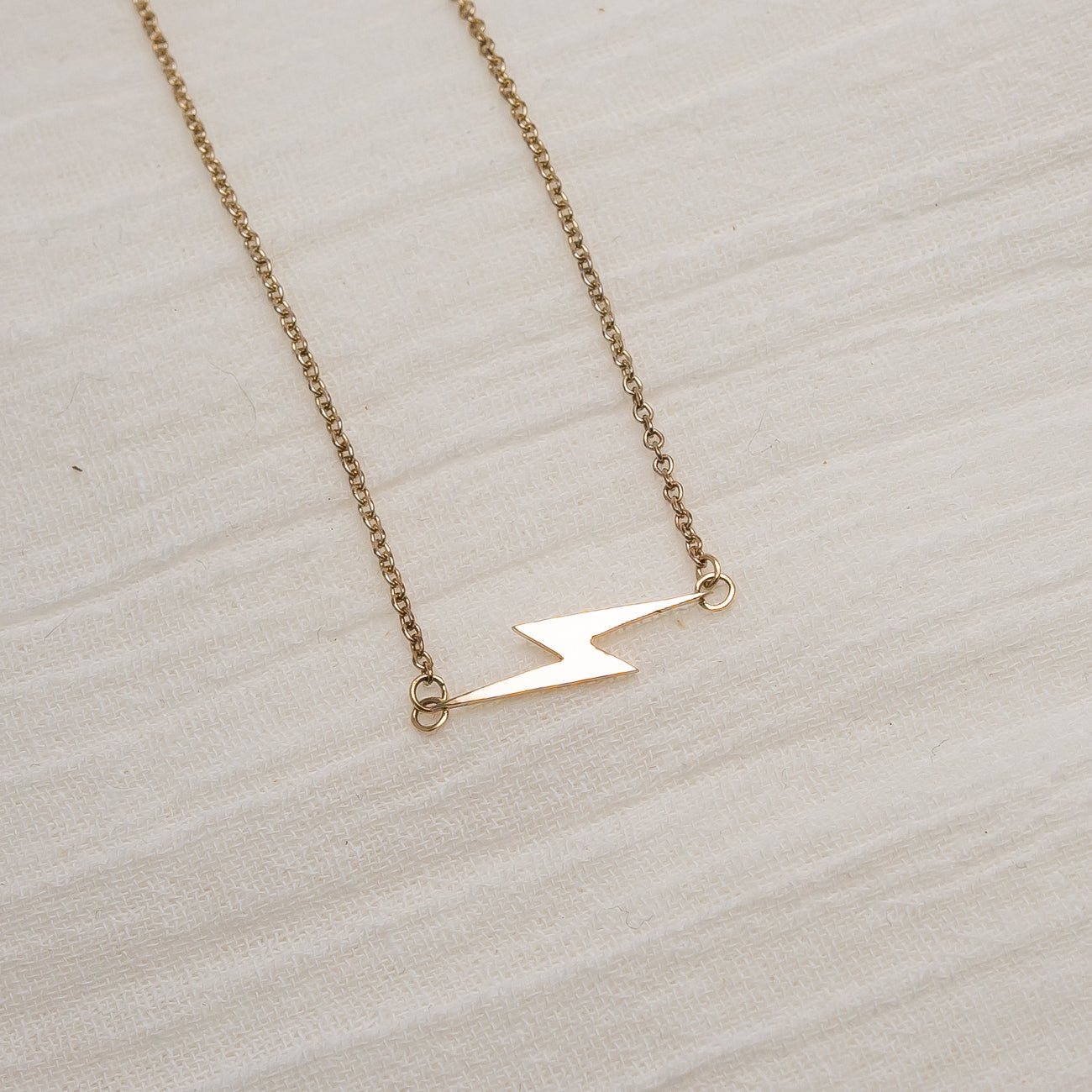 Who doesn't love an extra spark of lightning in their life? The classic lightning bolt interpreted in a way you can wear close to your heart, every damn day.
The bolt measures 20mm long, is hand cut and lightly textured on a solid gold or silver 1mm wide, 40cm long cable chain. Total necklace length measures 42cm, with two closure points to ensure you can wear it at the correct length for you.
- Hand crafted by Elizabeth in Australia.
- Find more information on Necklace Lengths here.
- Made from recycled metals.
- Please allow time for your order to be made, unless tagged 'ready to ship' each piece is made to order and may take a couple of weeks to be shipped. 
- As always, pieces can be made in other alloys, please email hello@elizabethwiltshirejewellery.com to enquire about pricing.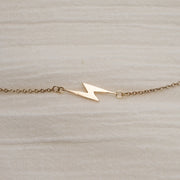 Bolt Necklace