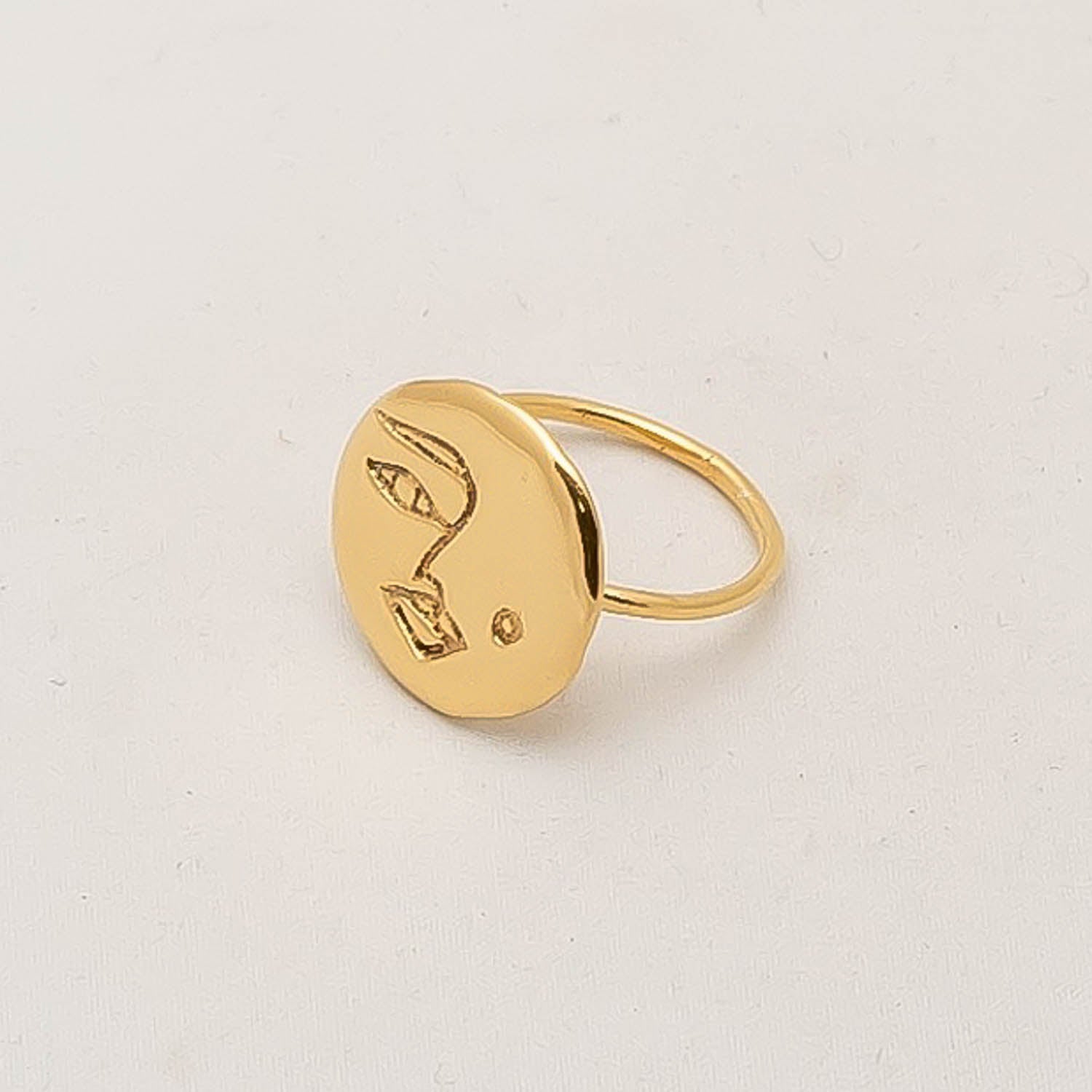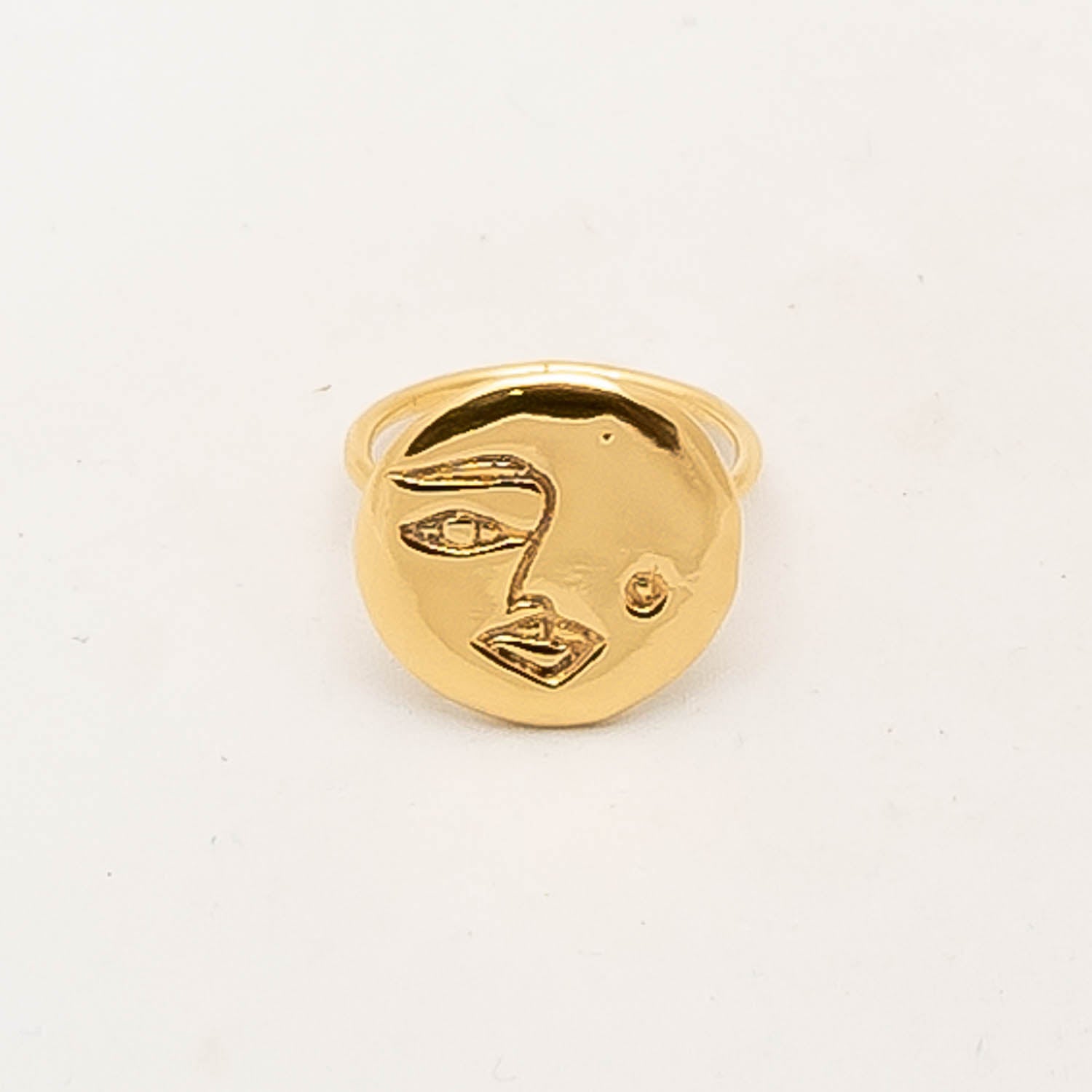 La Lune's golden face is inspired by a trip to the Valley of the Moon (valle de la Lune) in the Atacama desert, Chile. There's always been talk of a 'man' on the moon – but what if it's the 'woman' on the moon?
Hand carved and cast, the La Lune ring is made from recycled sterling silver or solid 9ct yellow gold.
- As always, pieces can be made in other alloys, please email hello@elizabethwiltshirejewellery.com to enquire about pricing. 
- Hand crafted by Elizabeth in Australia.
- Made from recycled metals.
- Please allow time for your order to be made, unless tagged 'ready to ship' each piece is made to order and may take a couple of weeks to be shipped. 
--
We use the Australian Ring Sizing system, if your size is not in our drop down menu then PLEASE INDICATE YOUR SIZE IN THE NOTES SECTION OF THE CHECKOUT.
For information on how to find your size, please see our Ring Sizing page.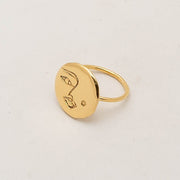 La Lune Ring