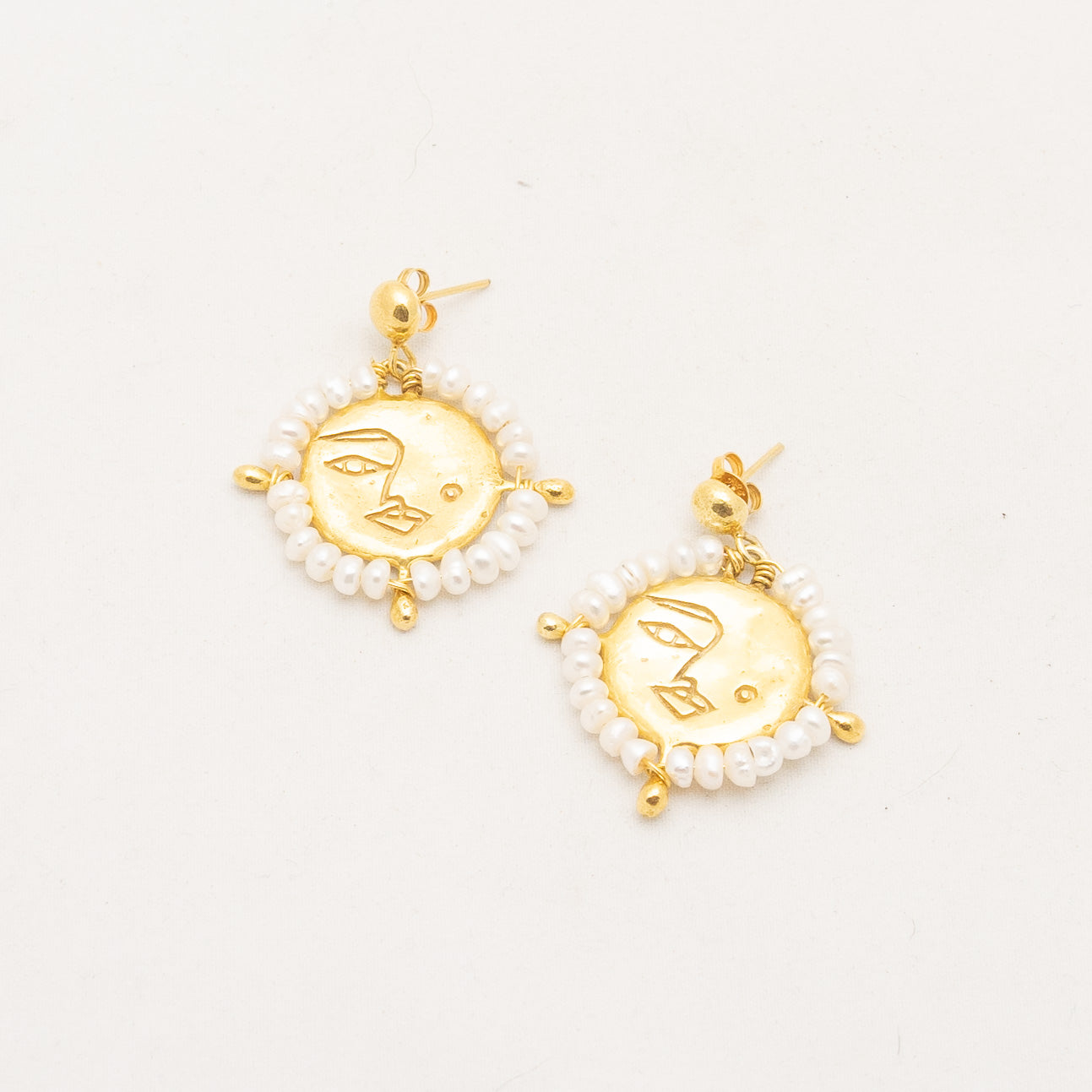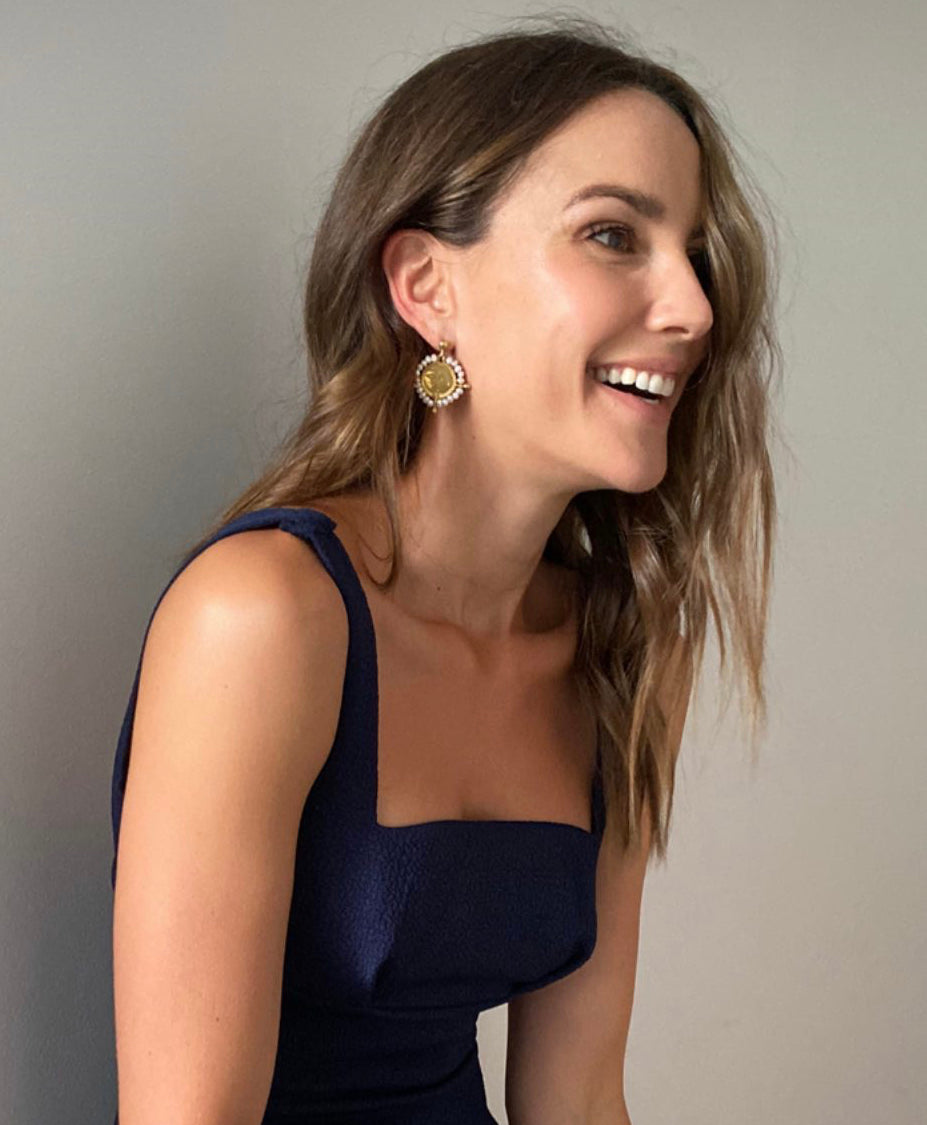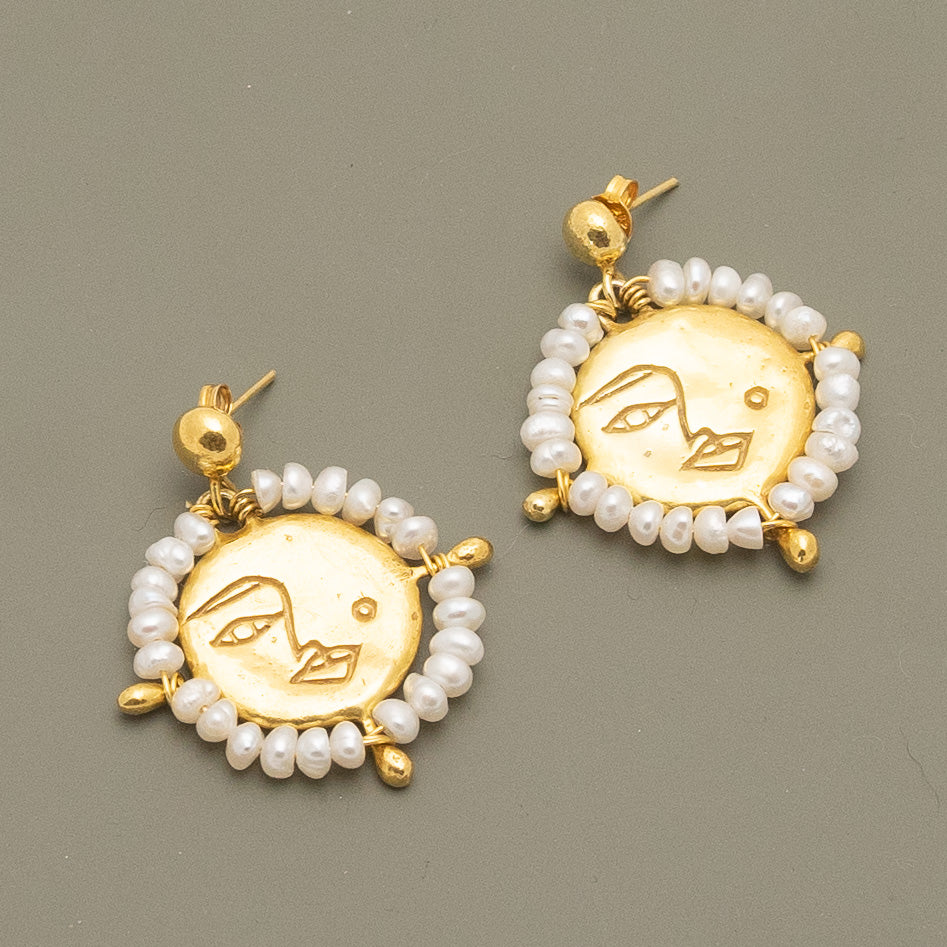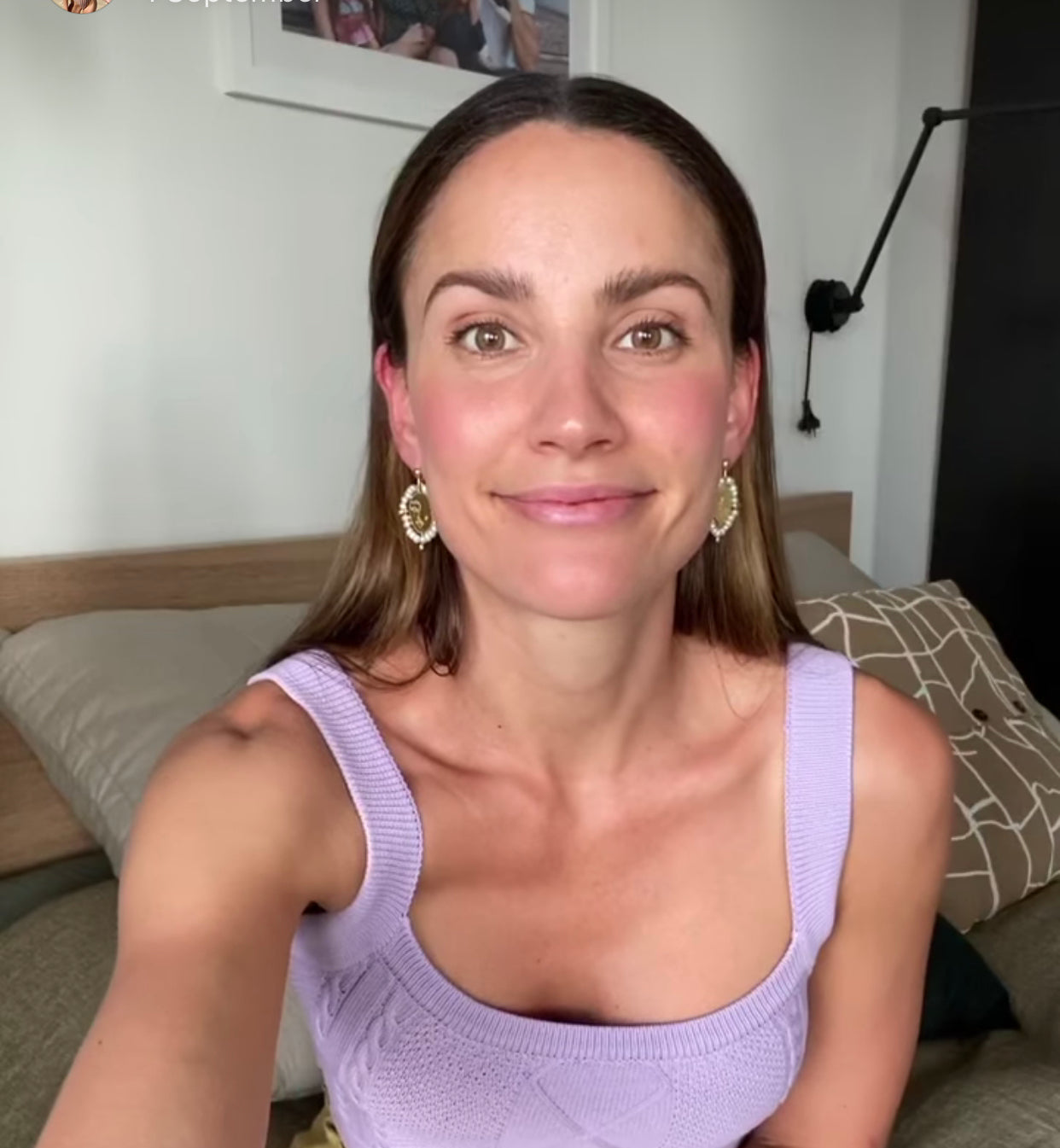 L'ange lunaire - the angel moon.
La Lune, the girl on the moon wears a beautiful crown of freshwater seed pearls. 
- Hand crafted by Elizabeth in Australia.
- Read about our Gold Vermeil here.
- Made from recycled metals.
- Please allow time for your order to be made, unless tagged 'ready to ship' each piece is made to order and may take a couple of weeks to be shipped. 
- As always, pieces can be made in other alloys, please email hello@elizabethwiltshirejewellery.com to enquire about pricing.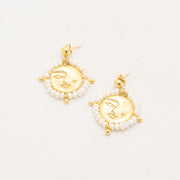 L'ange Lunaire Earrings