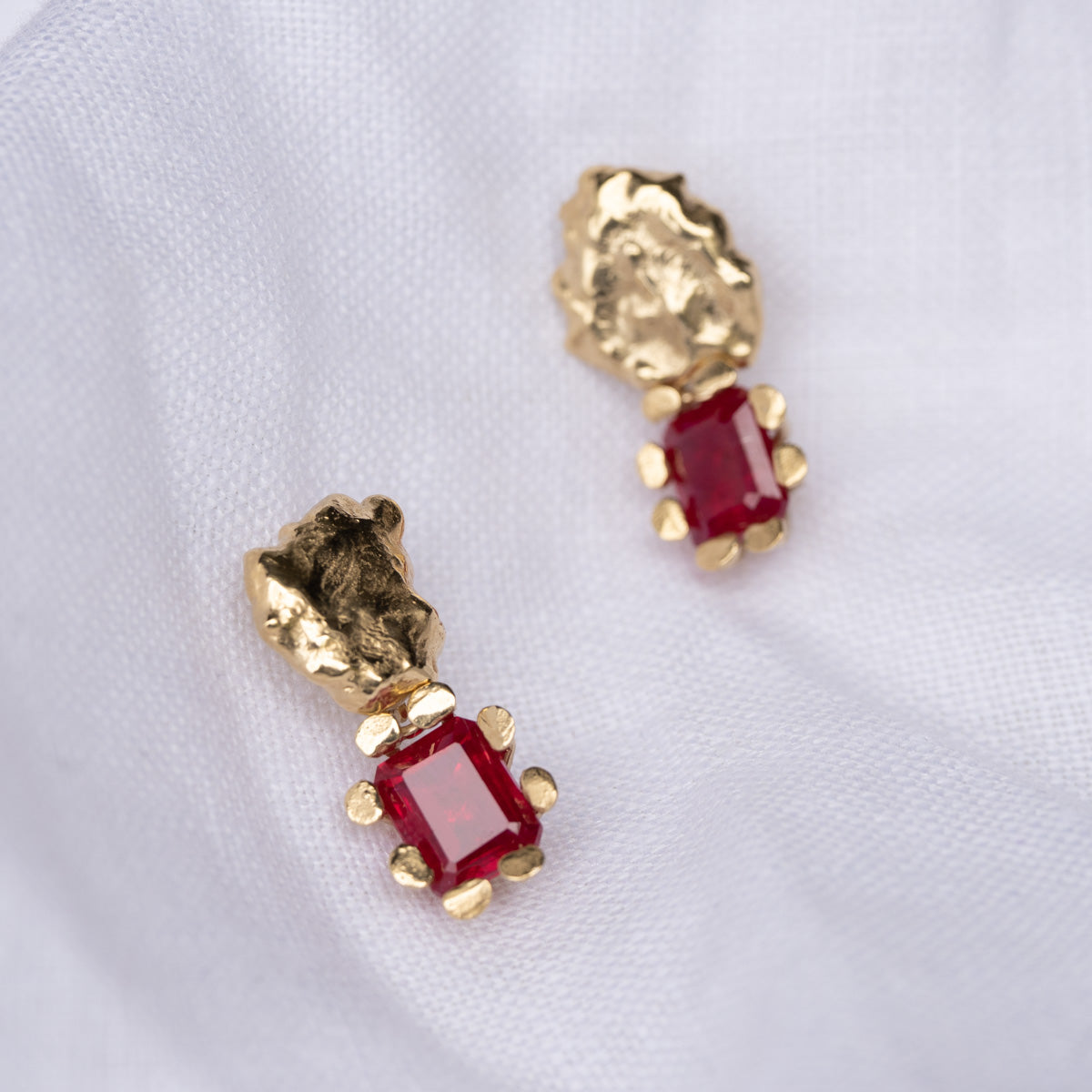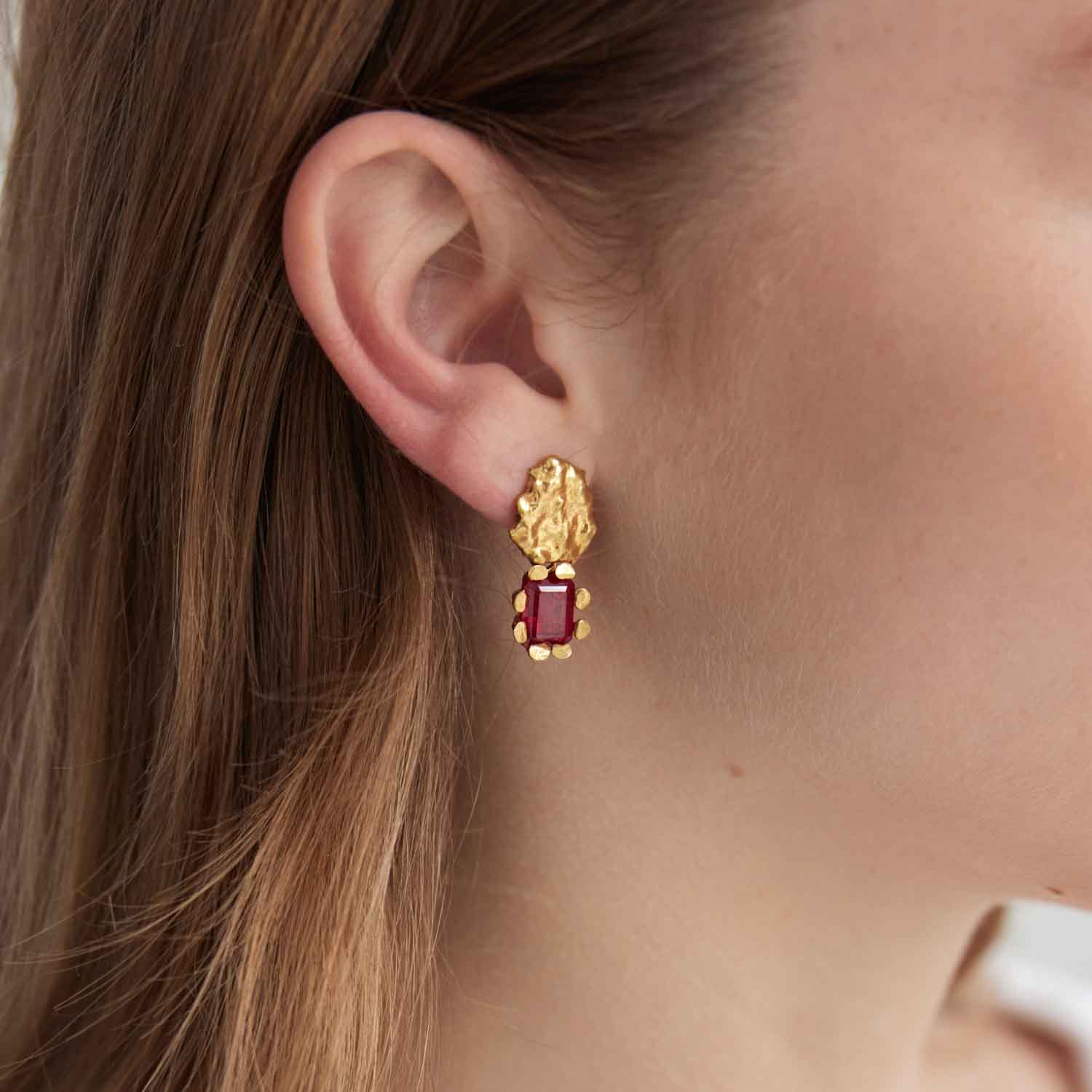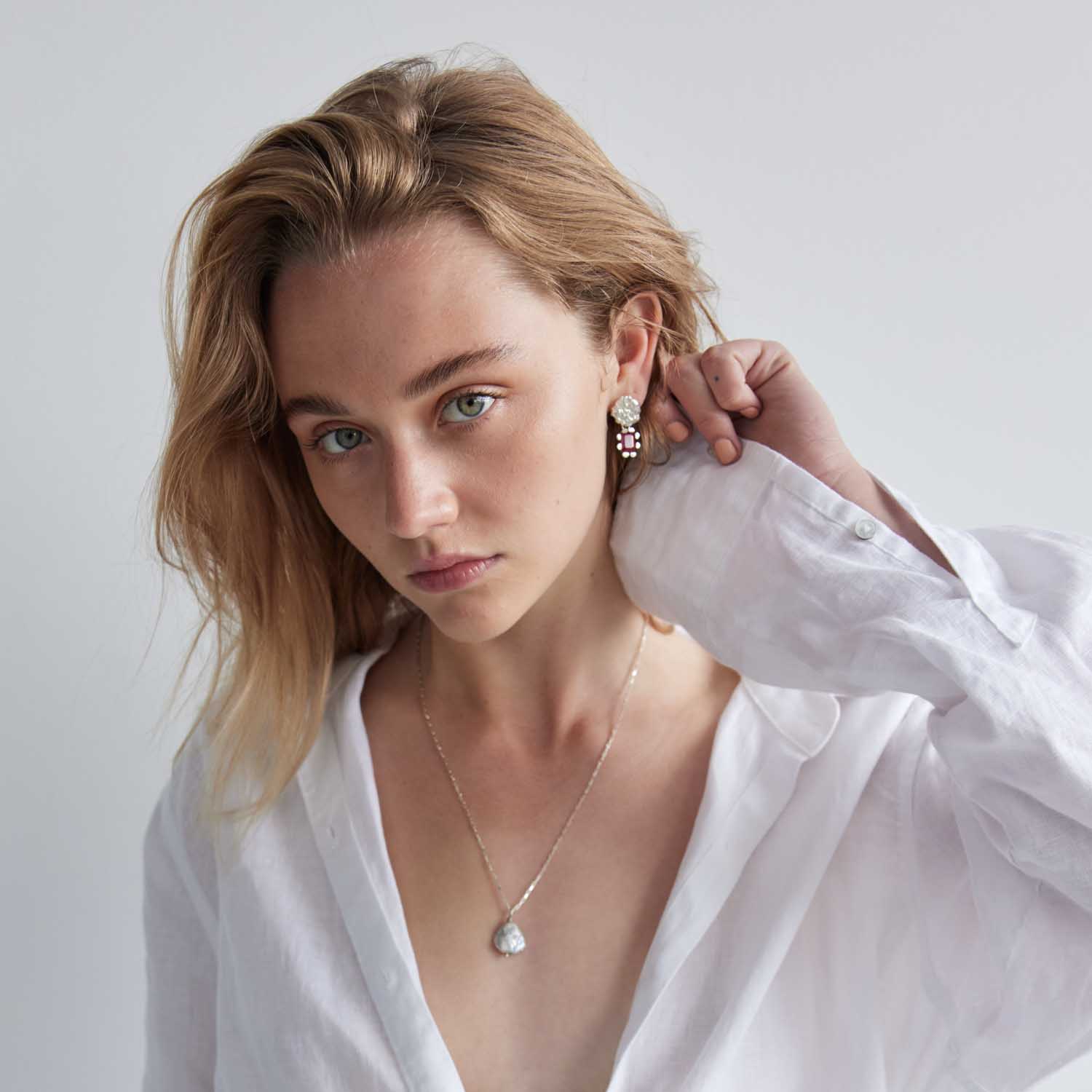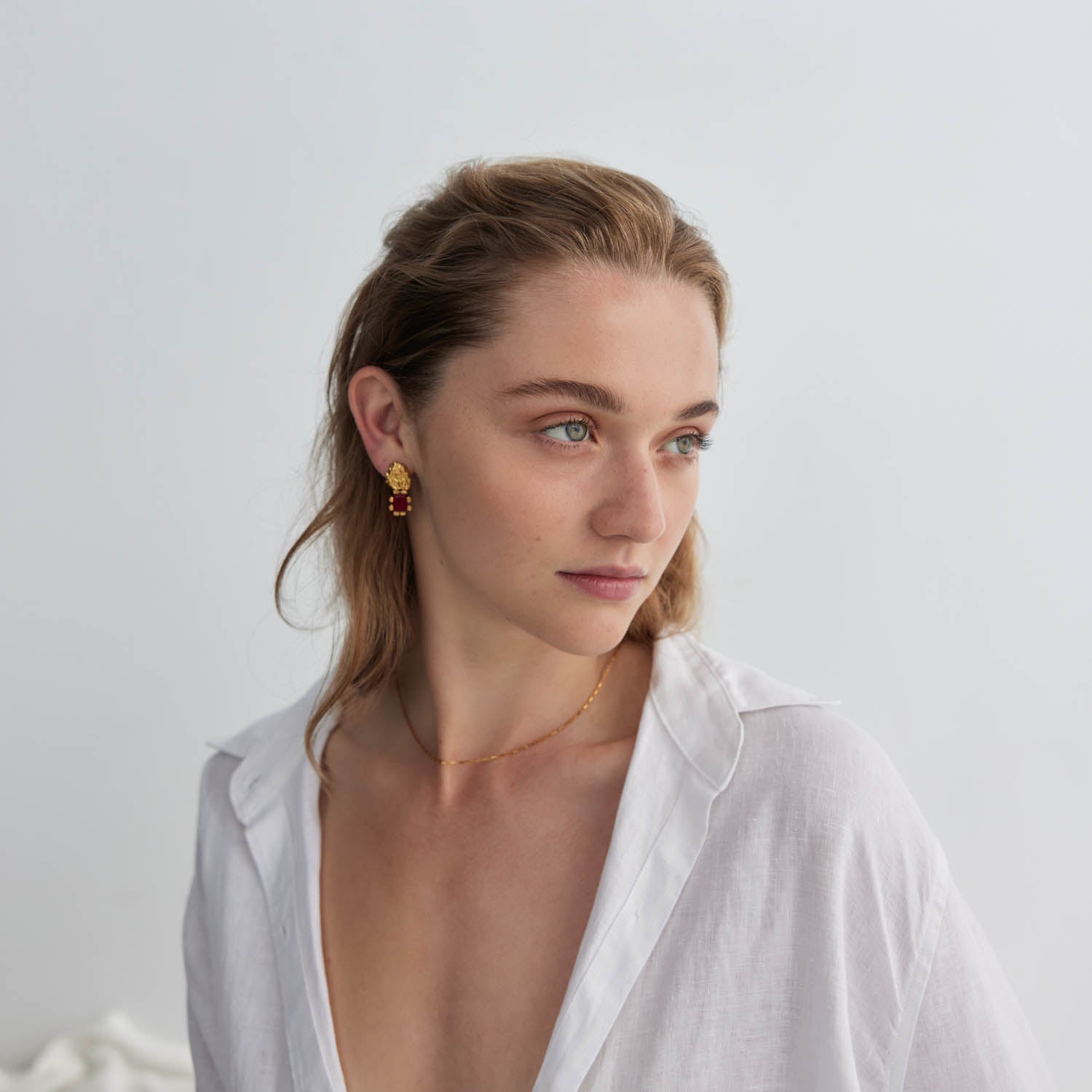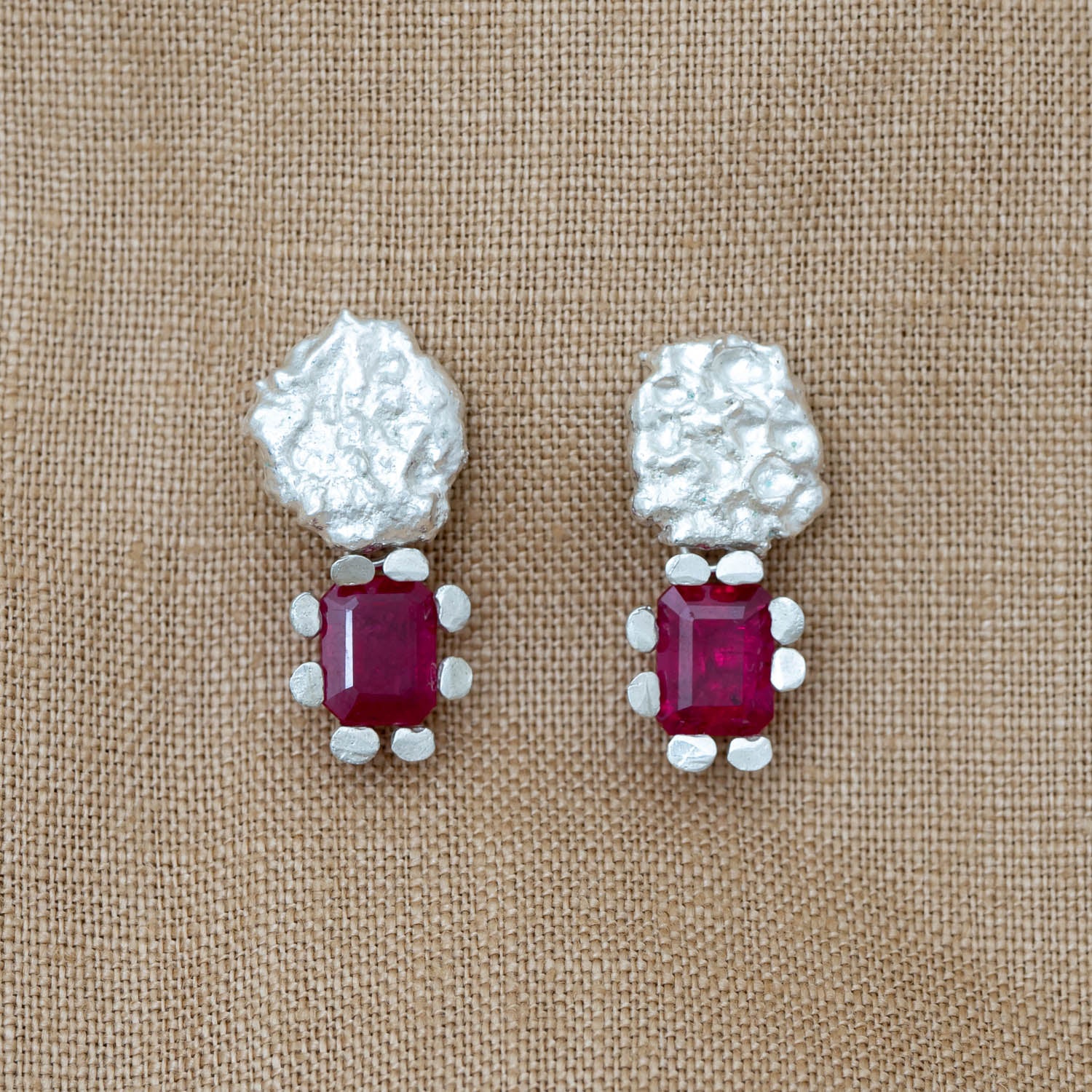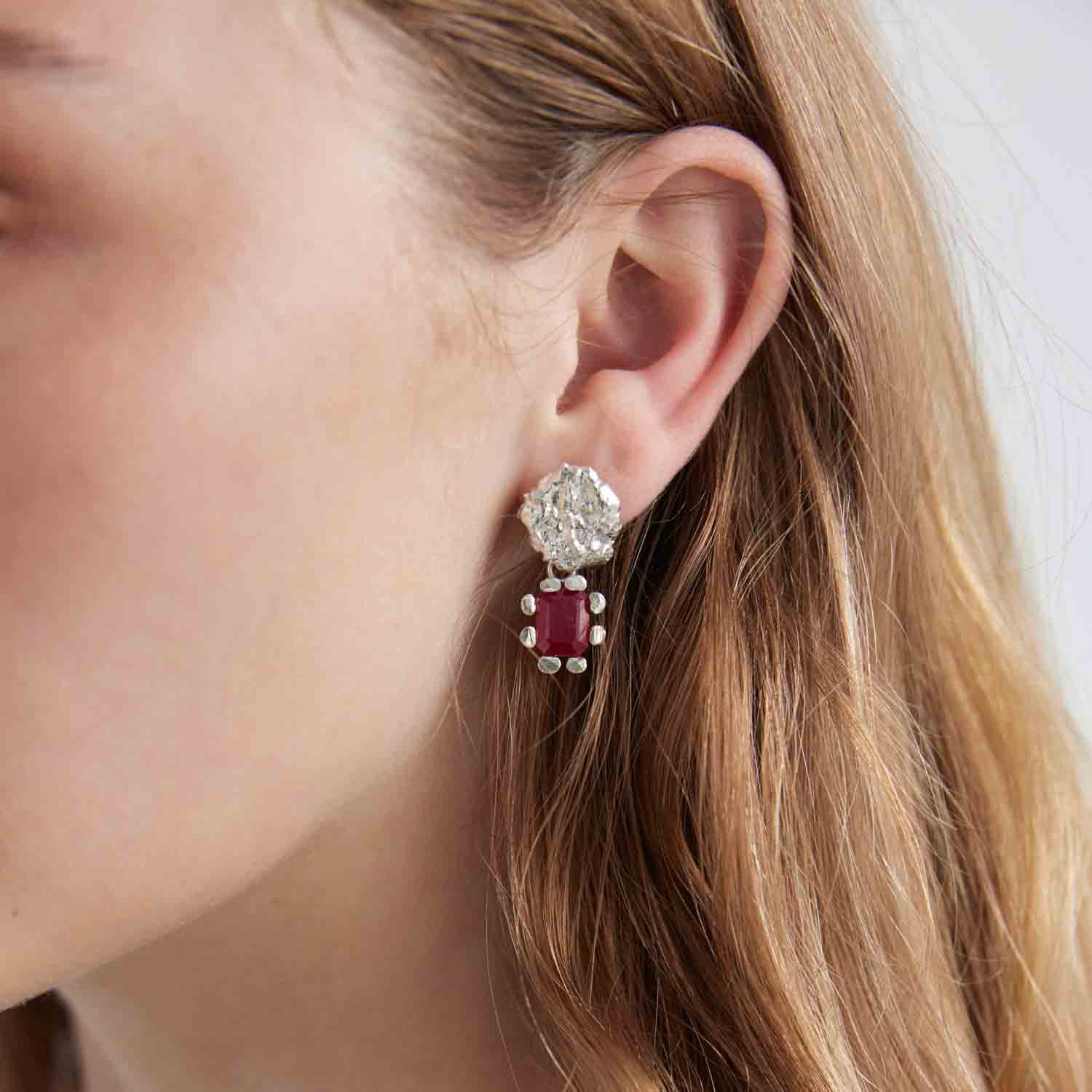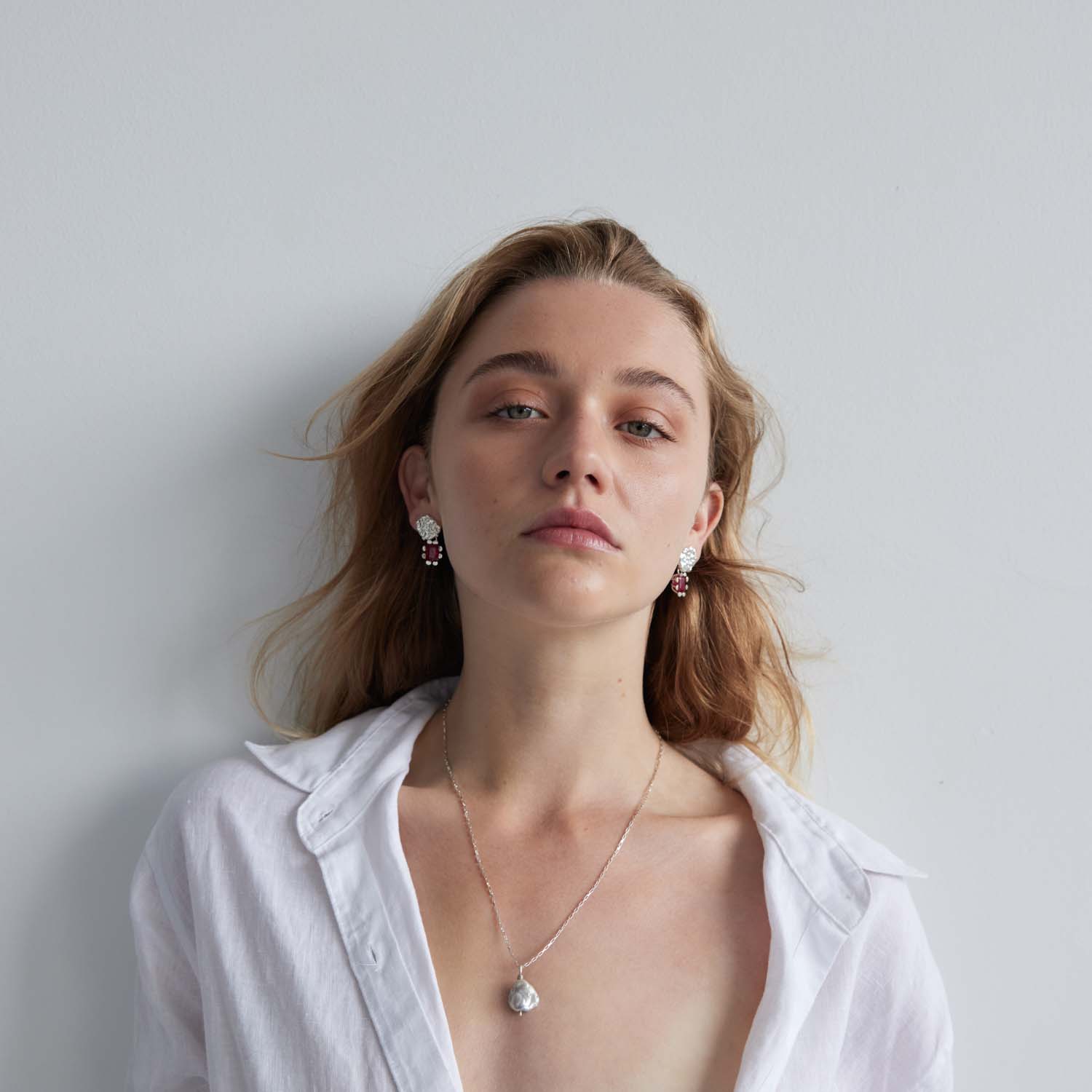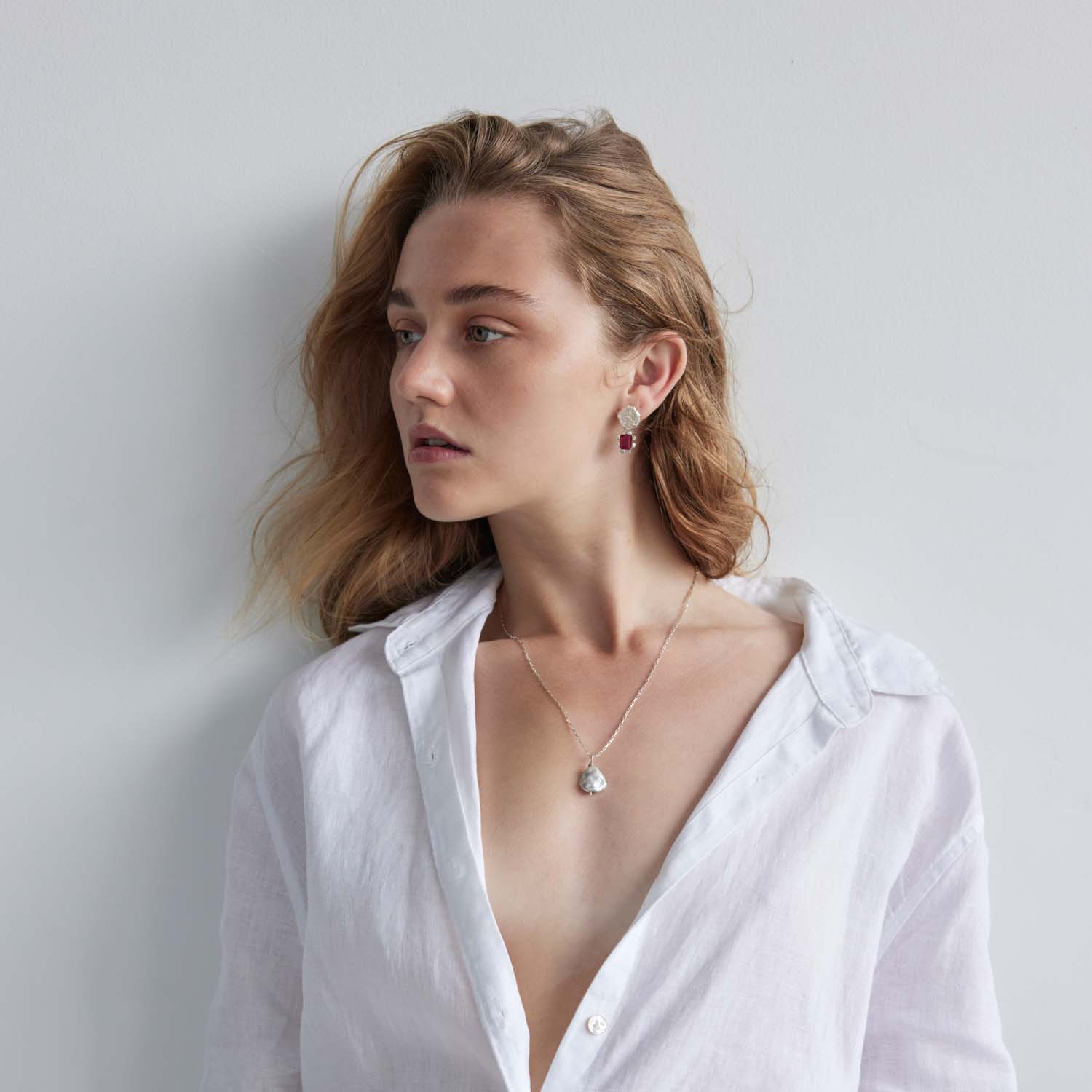 Paloma Ruby Drop Earrings
 Individually melted studs and 3.5ct hydrothermal emerald cut rubies. These incredible rubies are chemically identical to rubies mined from the ground, without the environmental and financial price tag.
- Hand crafted by Elizabeth in Australia
- Read about our Gold Vermeil here.
- Made from recycled metals
- Please allow time for your earrings to be made, unless tagged 'ready to ship' each piece is made to order and may take a couple of weeks to be shipped. 
- As always, pieces can be made in other alloys, please email hello@elizabethwiltshirejewellery.com to enquire about pricing.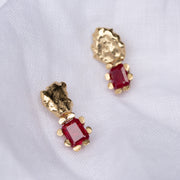 Paloma Ruby Drop Earrings