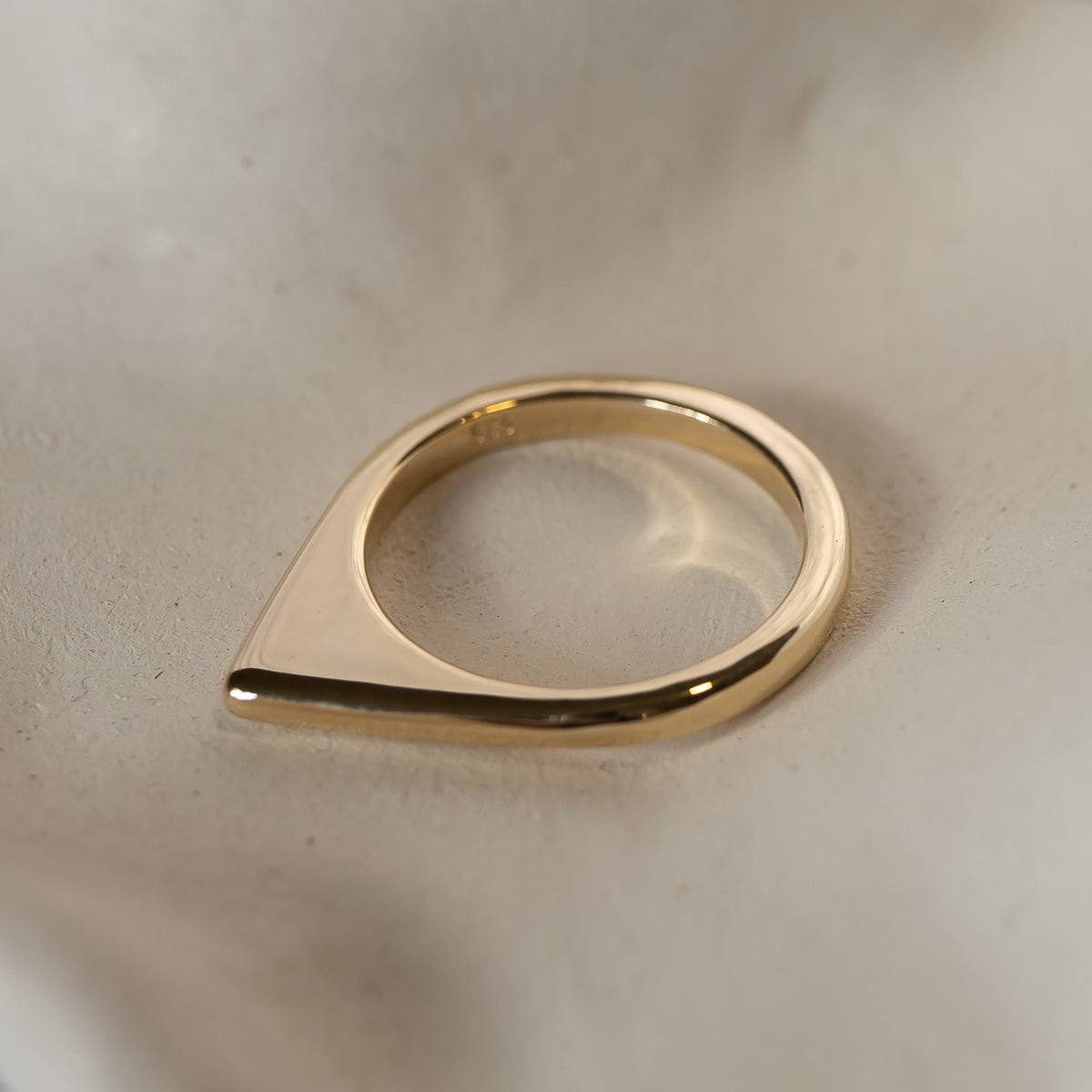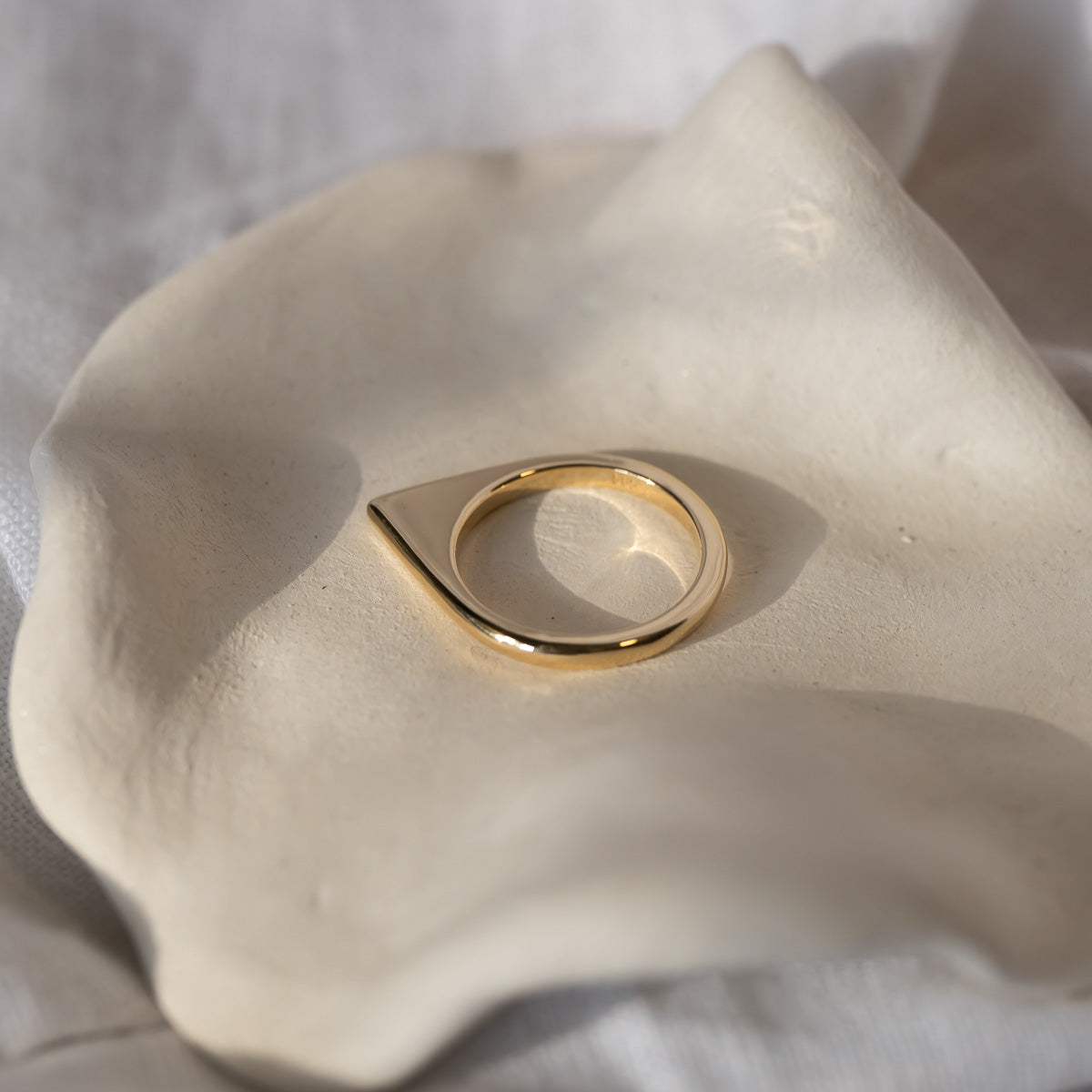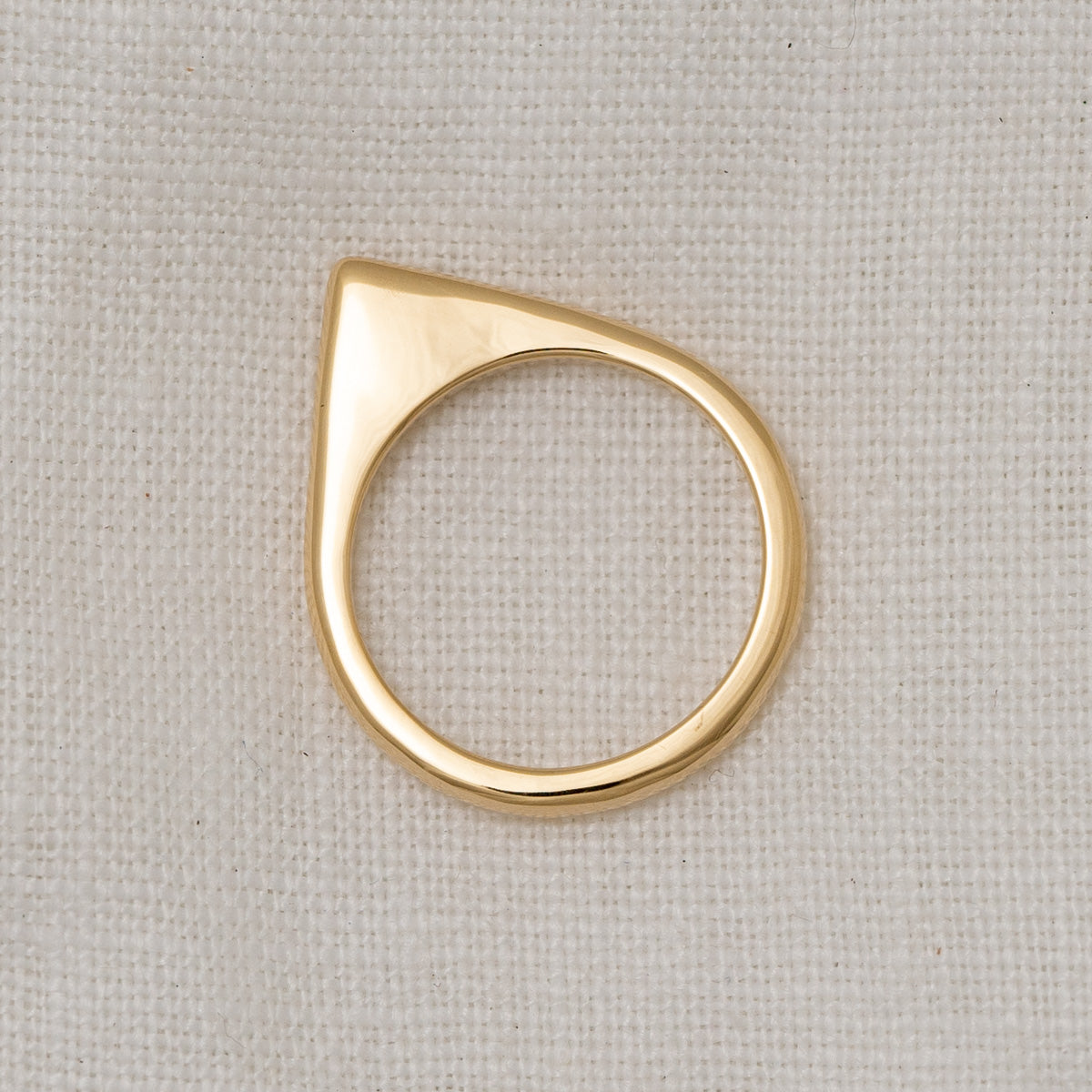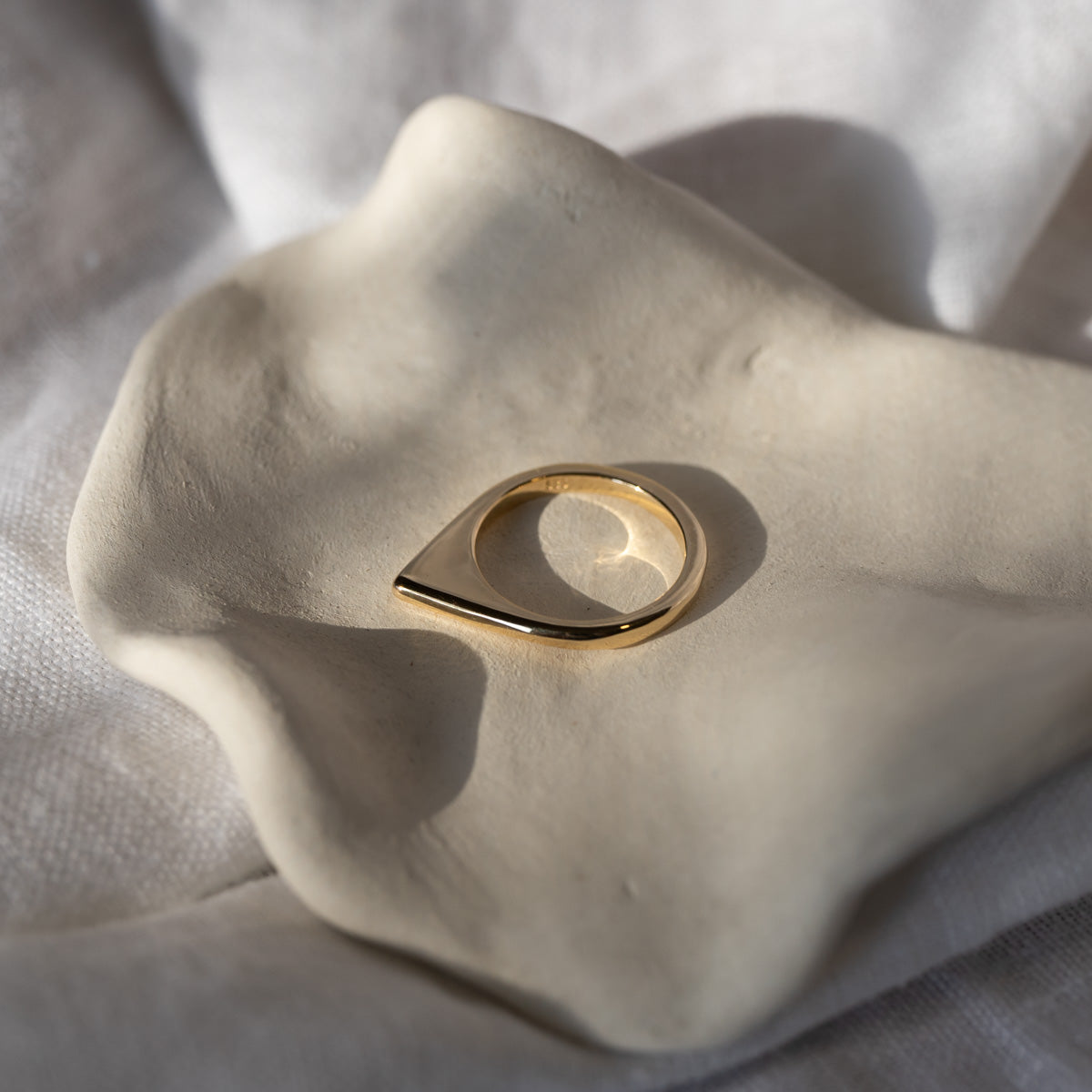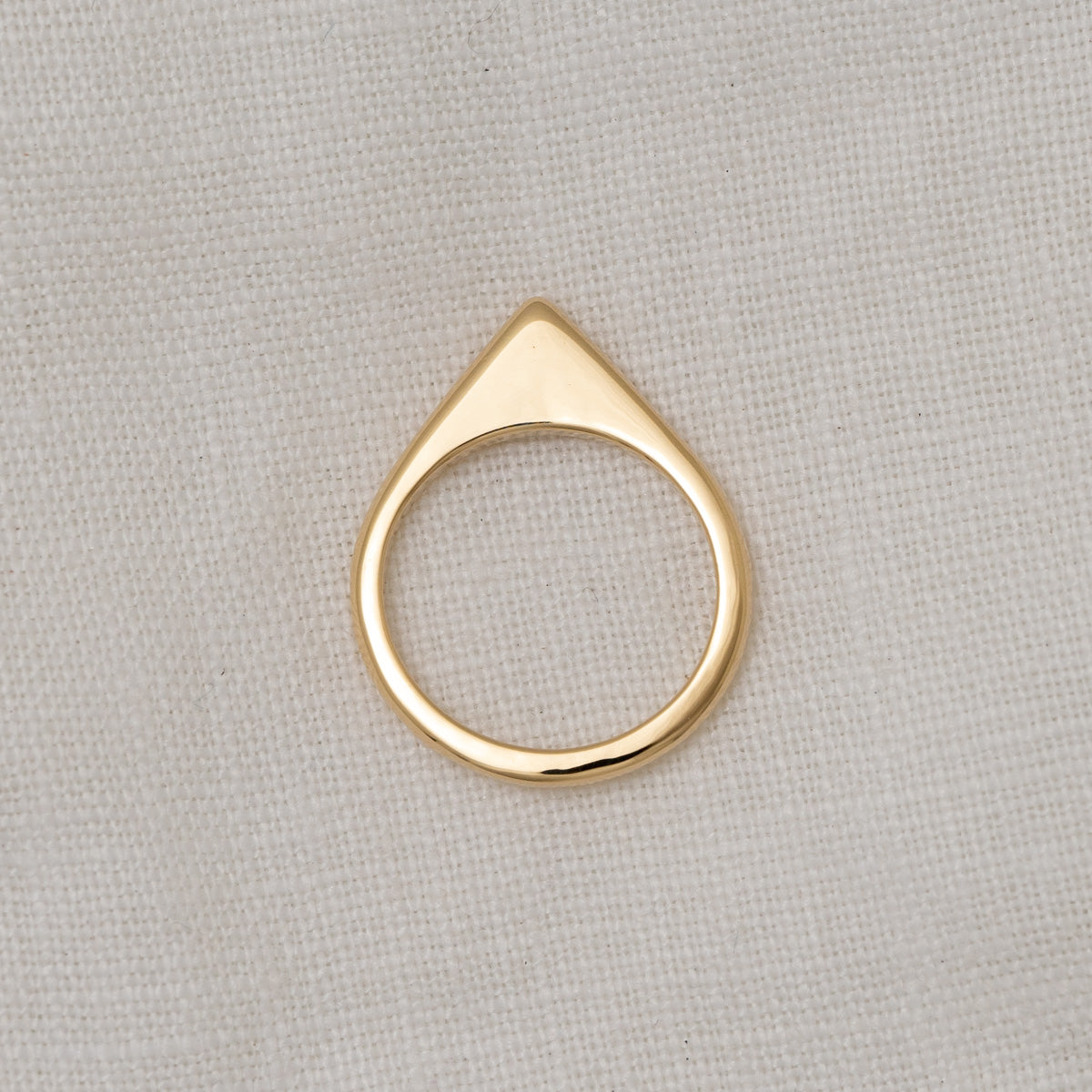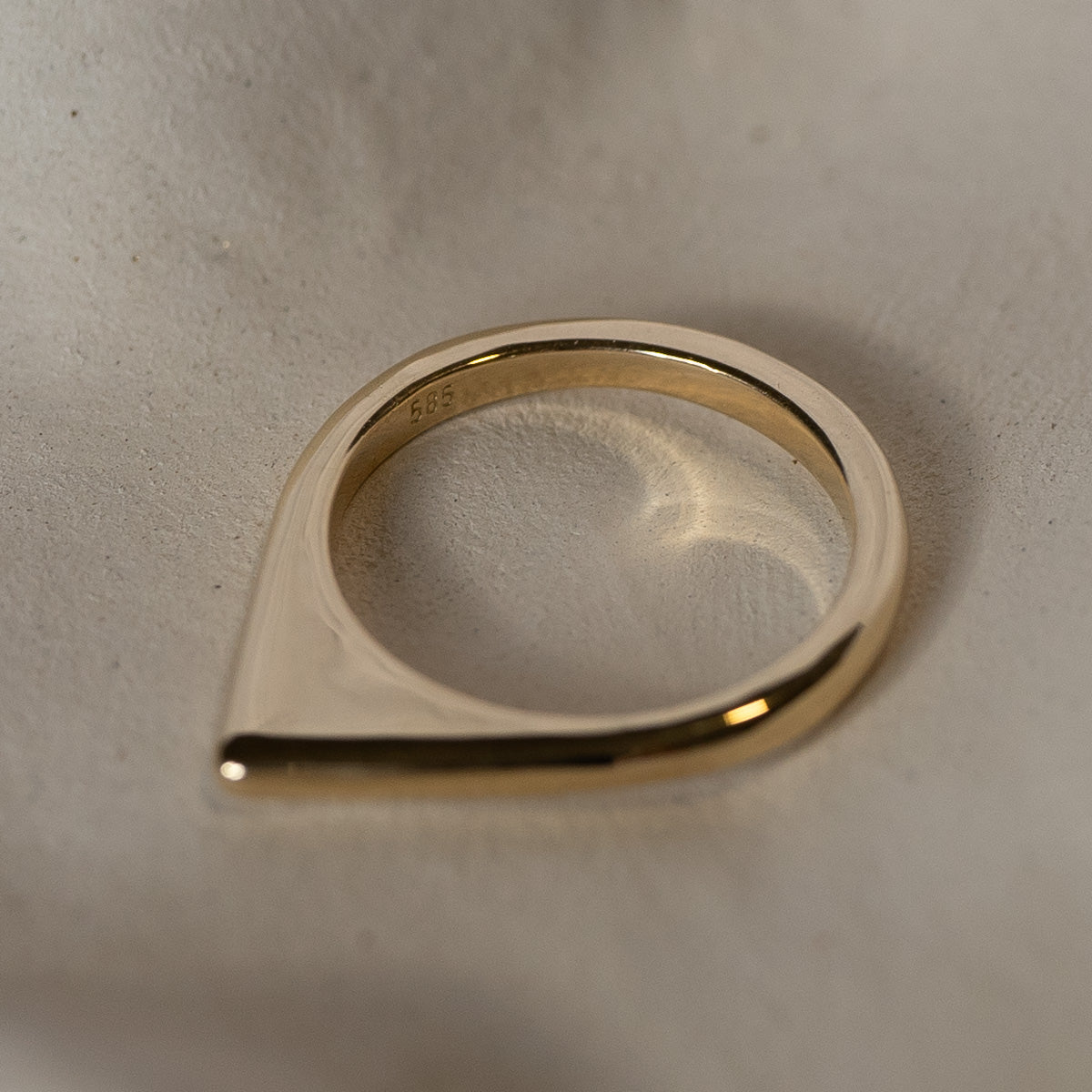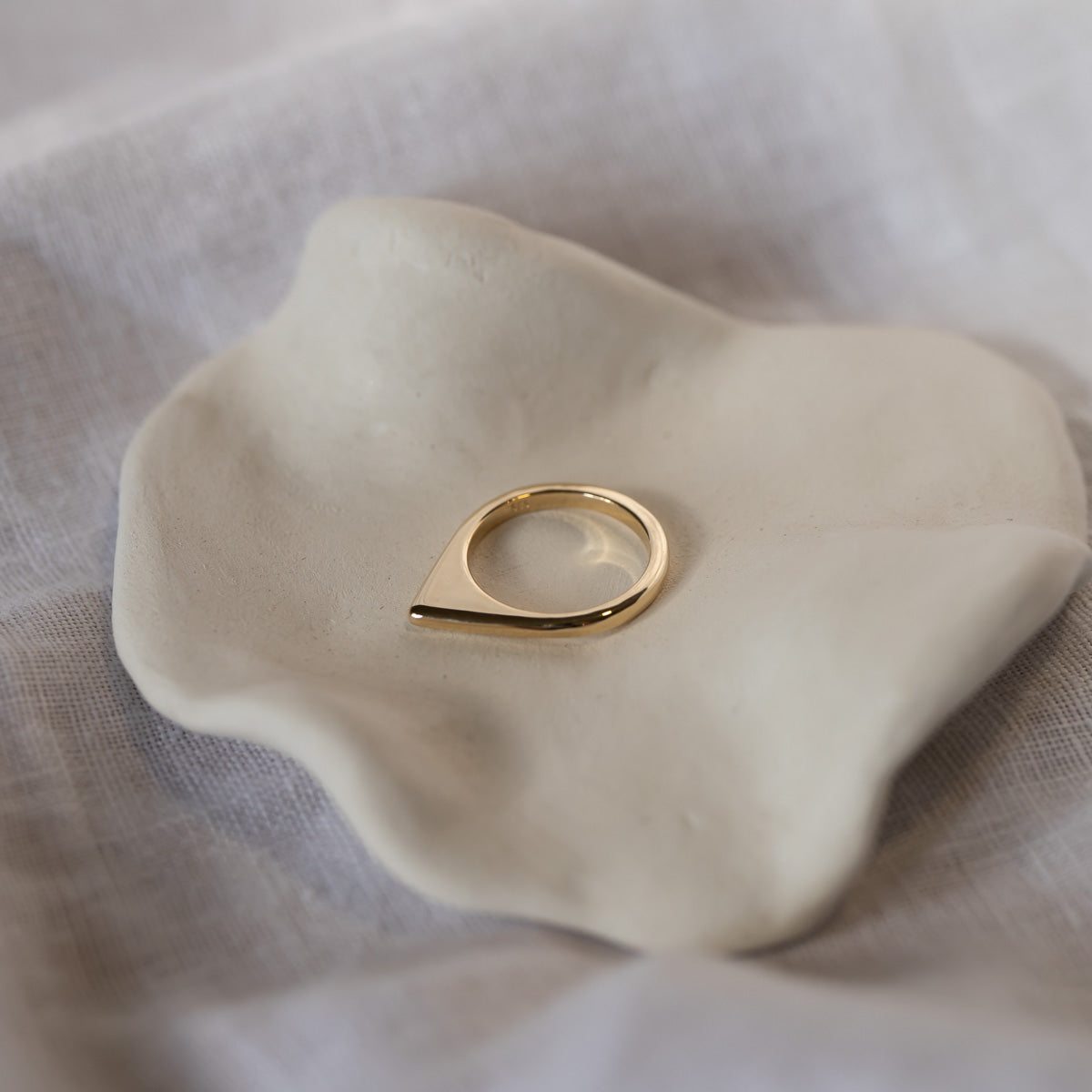 The Pointe Ring is part of a collection of rings intended for stacking together. Each Pointe Ring is hand carved from wax and finished by hand. A sleek design with soft edges, this beautiful design is an alternative as both an engagement or ceremonial piece or simply something special to add to your collection.
PLEASE INDICATE YOUR SPECIFIC SIZE IN THE NOTES SECTION OF YOUR ORDER.
- As always, pieces can be made in other alloys, please email hello@elizabethwiltshirejewellery.com to enquire about pricing. 

- Hand crafted by Elizabeth in Australia.
- Made from recycled metals.
- Please allow time for your order to be made, unless tagged 'ready to ship' each piece is made to order and may take a couple of weeks to be shipped. 
--

We use the Australian Ring Sizing system, if your size is not in our drop down menu then PLEASE INDICATE YOUR SIZE IN THE NOTES SECTION OF THE CHECKOUT.
For information on how to find your size, please see our Ring Sizing page.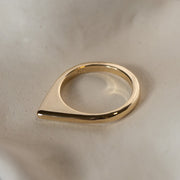 Pointe Ring