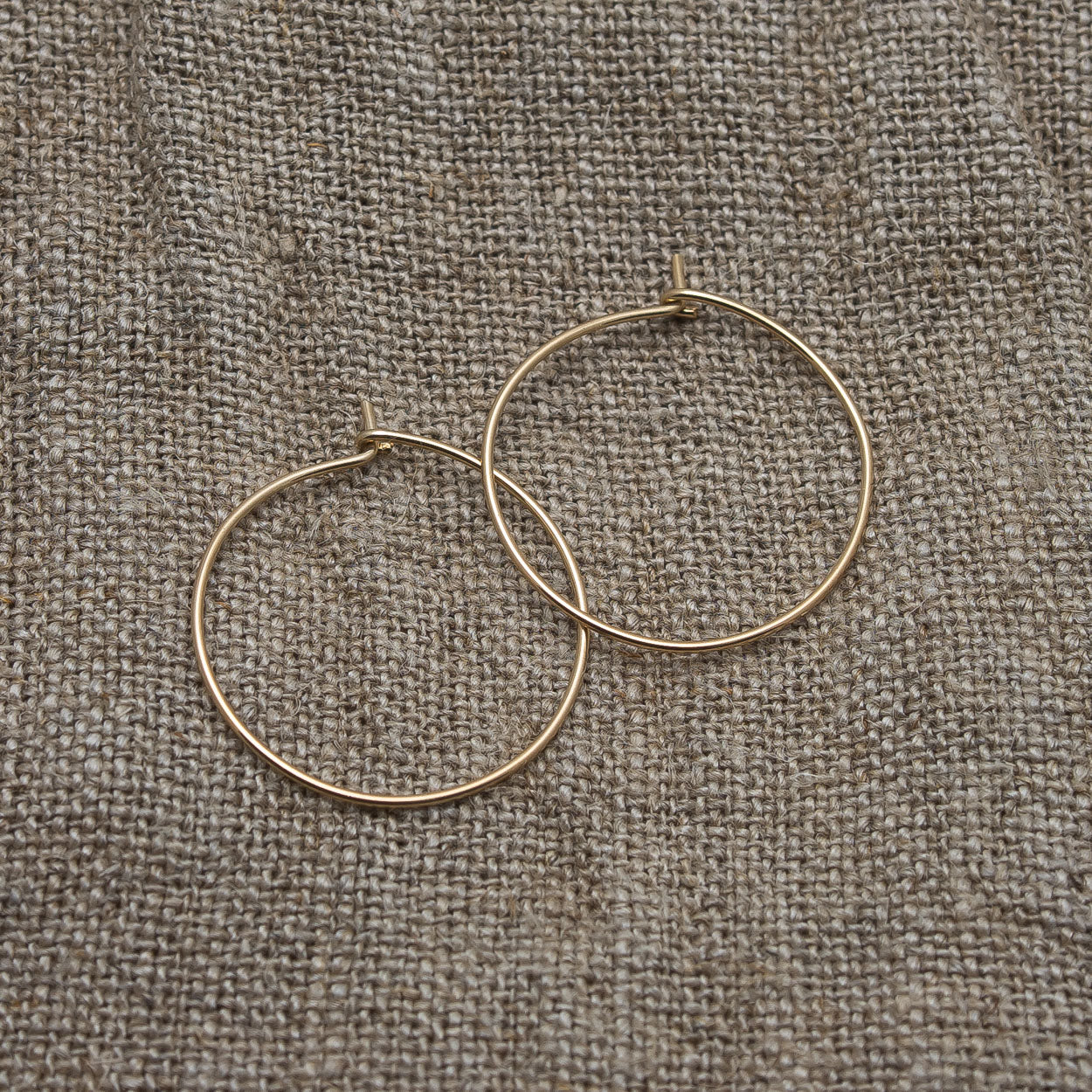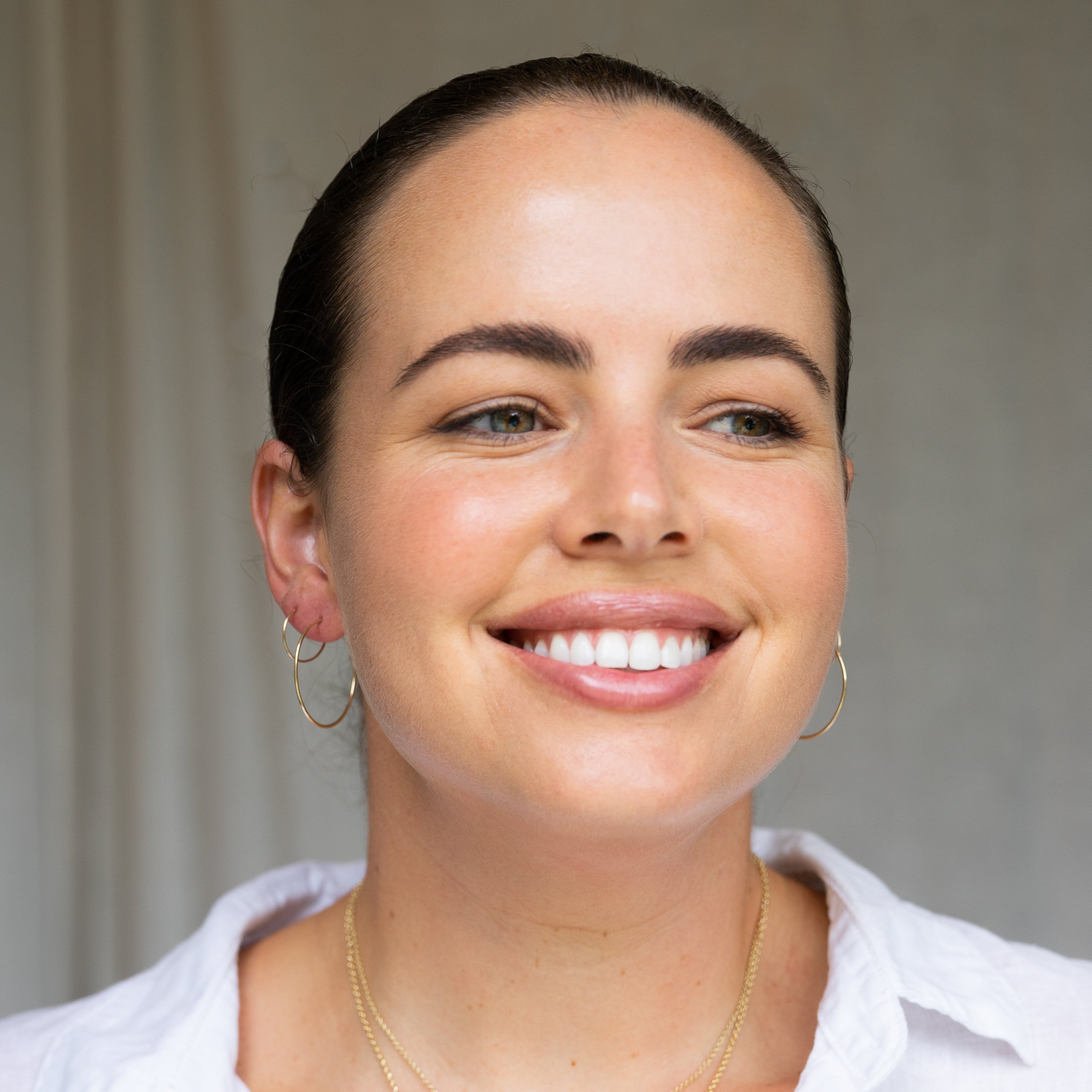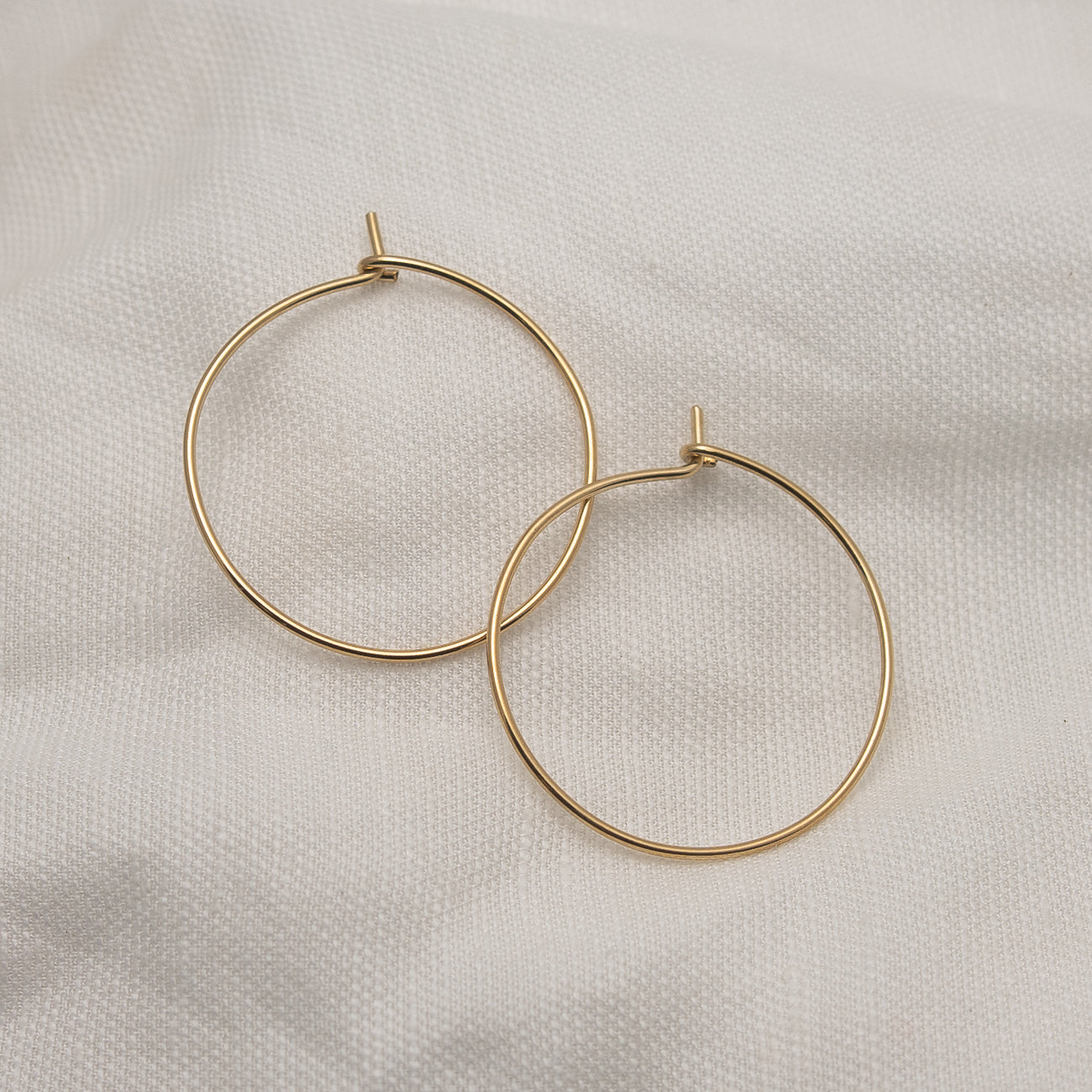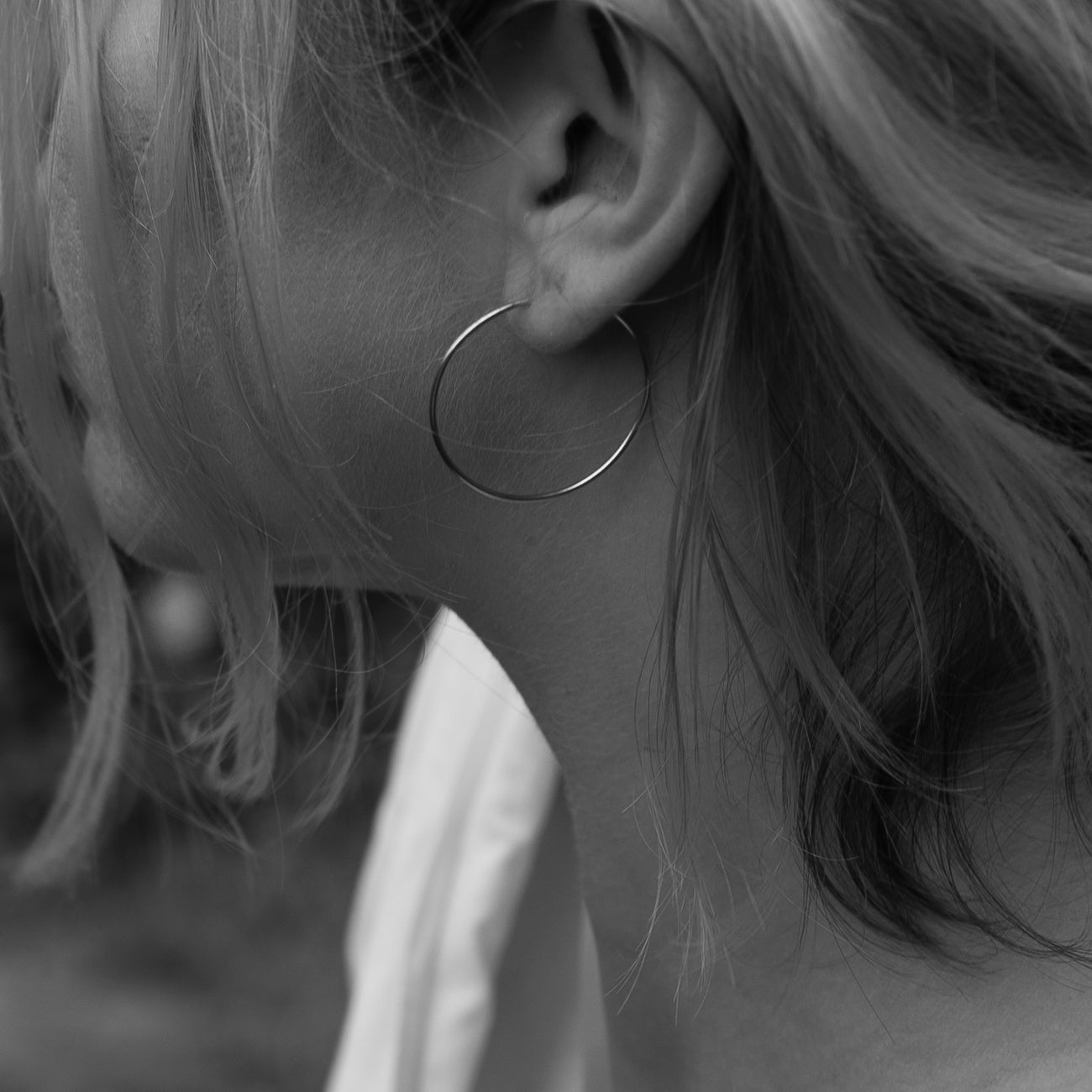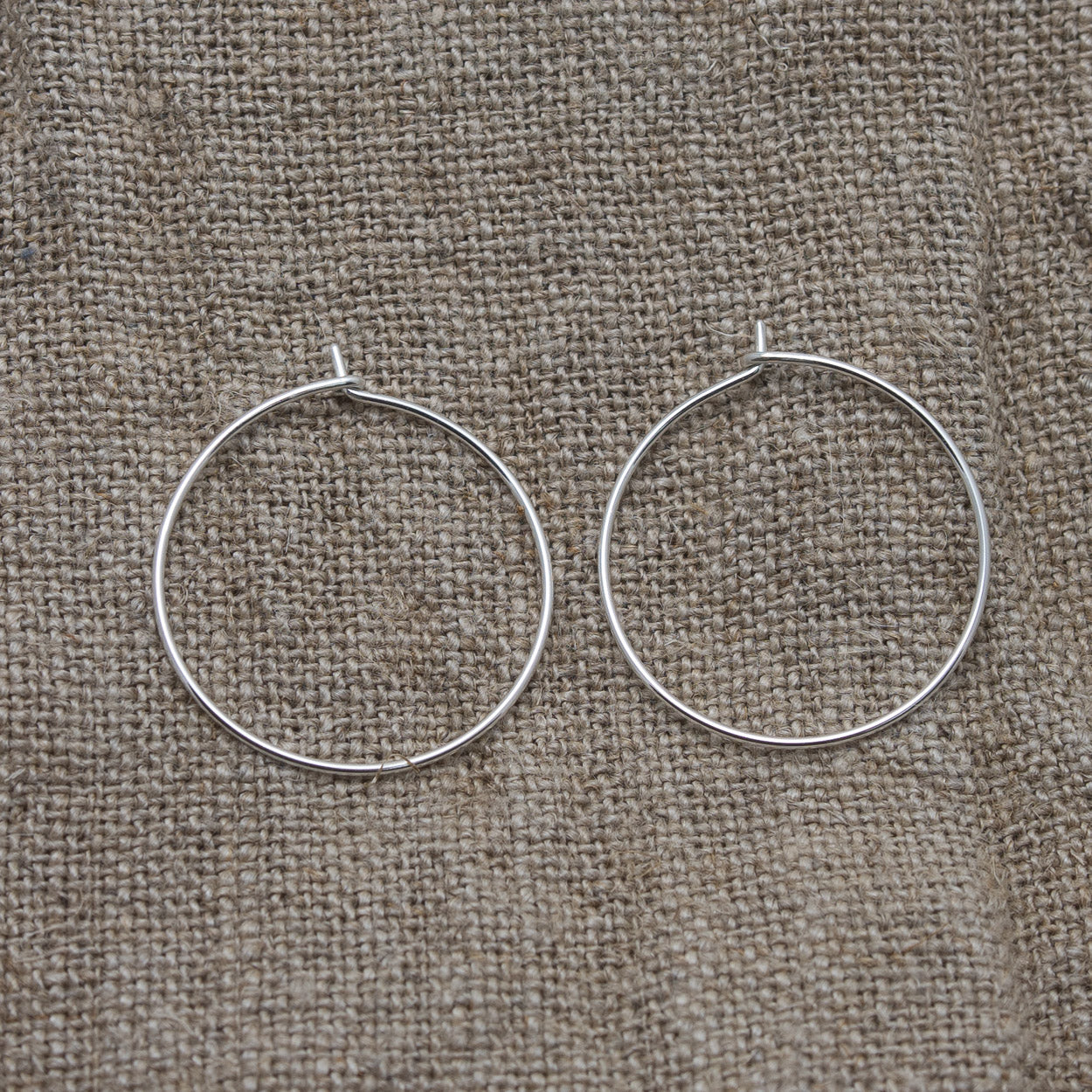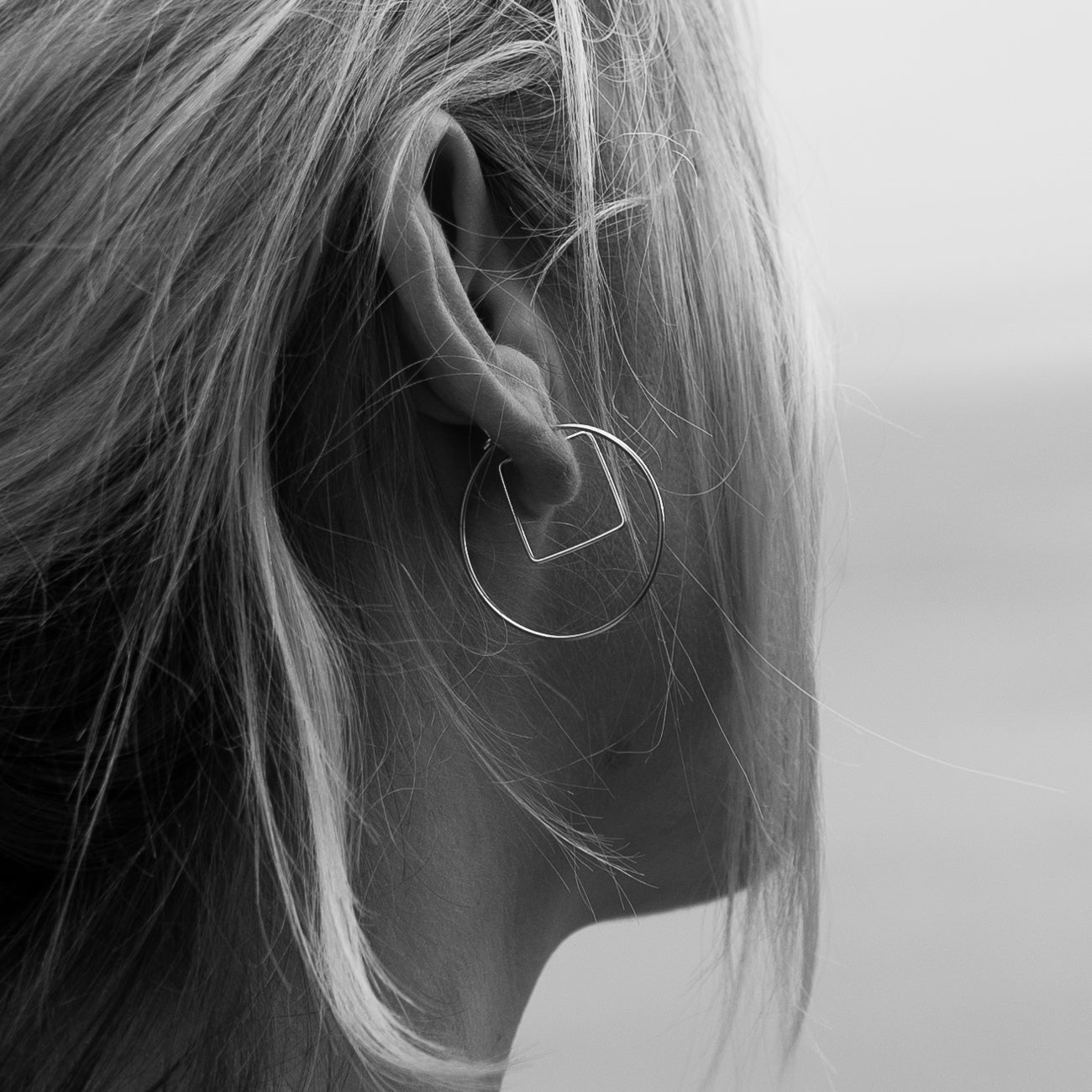 Our fine earrings collection was developed out of a desire for high quality durable pieces that could be effortlessly layered with each other or more statement pieces seamlessly. Specially crafted to stay in the ear comfortably, to wear all day and night, wherever your life takes you.
This basic hoop was the foundation piece to the fine earrings collection - a 1mm thick recycled gold or silver hoop with a simple catch closure that will stay in easily and removes the possibility of losing earring backs - something we've all experienced. The catch clasp also means that the wearer could choose to hang charms from the hoop without fear of them coming off. Chic, understated and flattering, these deserve a place in everybody's wardrobe.
- Hand crafted by Elizabeth in Australia.
- Made from recycled metals.
- Please allow time for your order to be made, unless tagged 'ready to ship' each piece is made to order and may take a couple of weeks to be shipped. 
- As always, pieces can be made in other alloys, please email hello@elizabethwiltshirejewellery.com to enquire about pricing. 
Before purchasing, please read our Terms and Conditions page.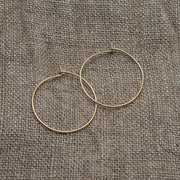 Ruby Fine Hoops