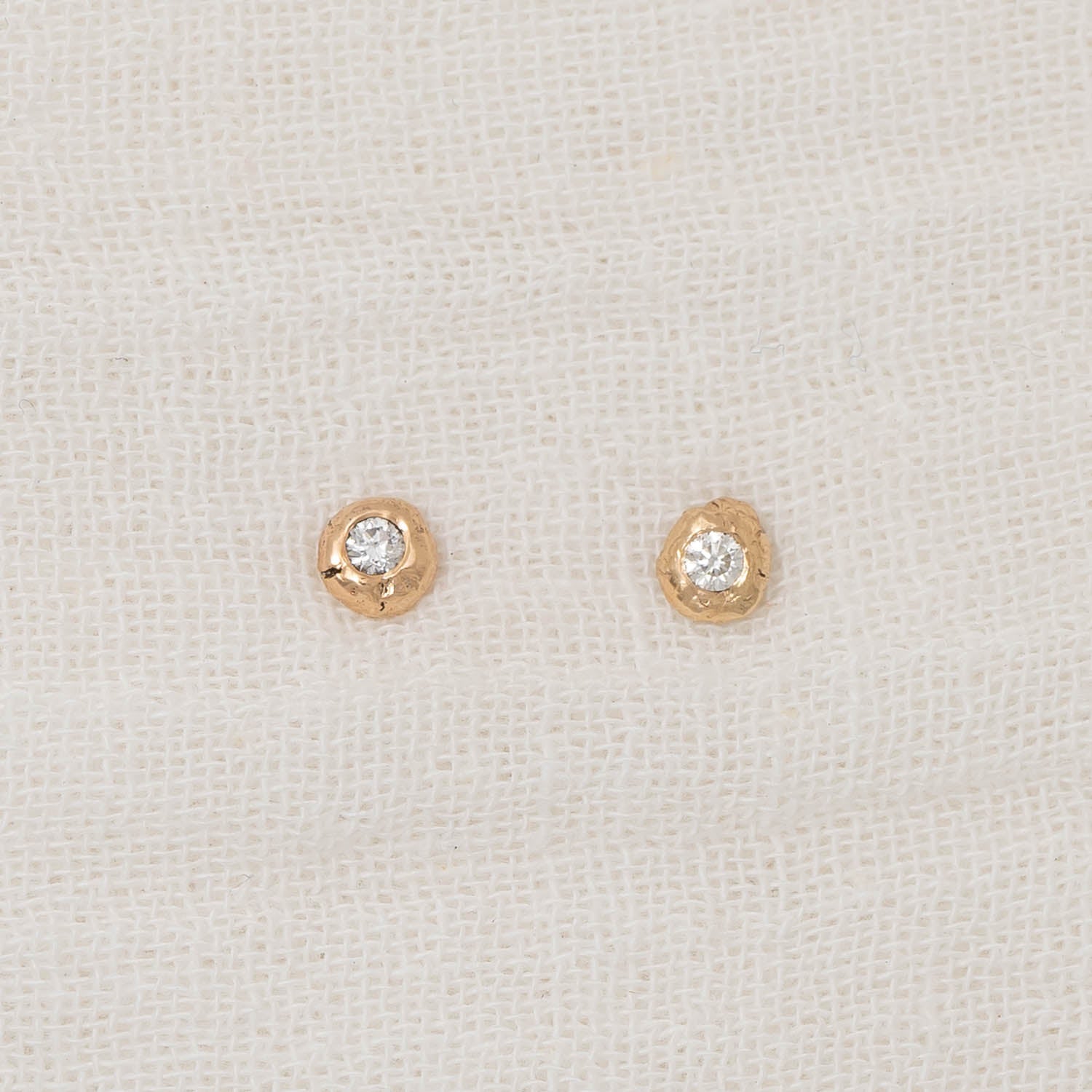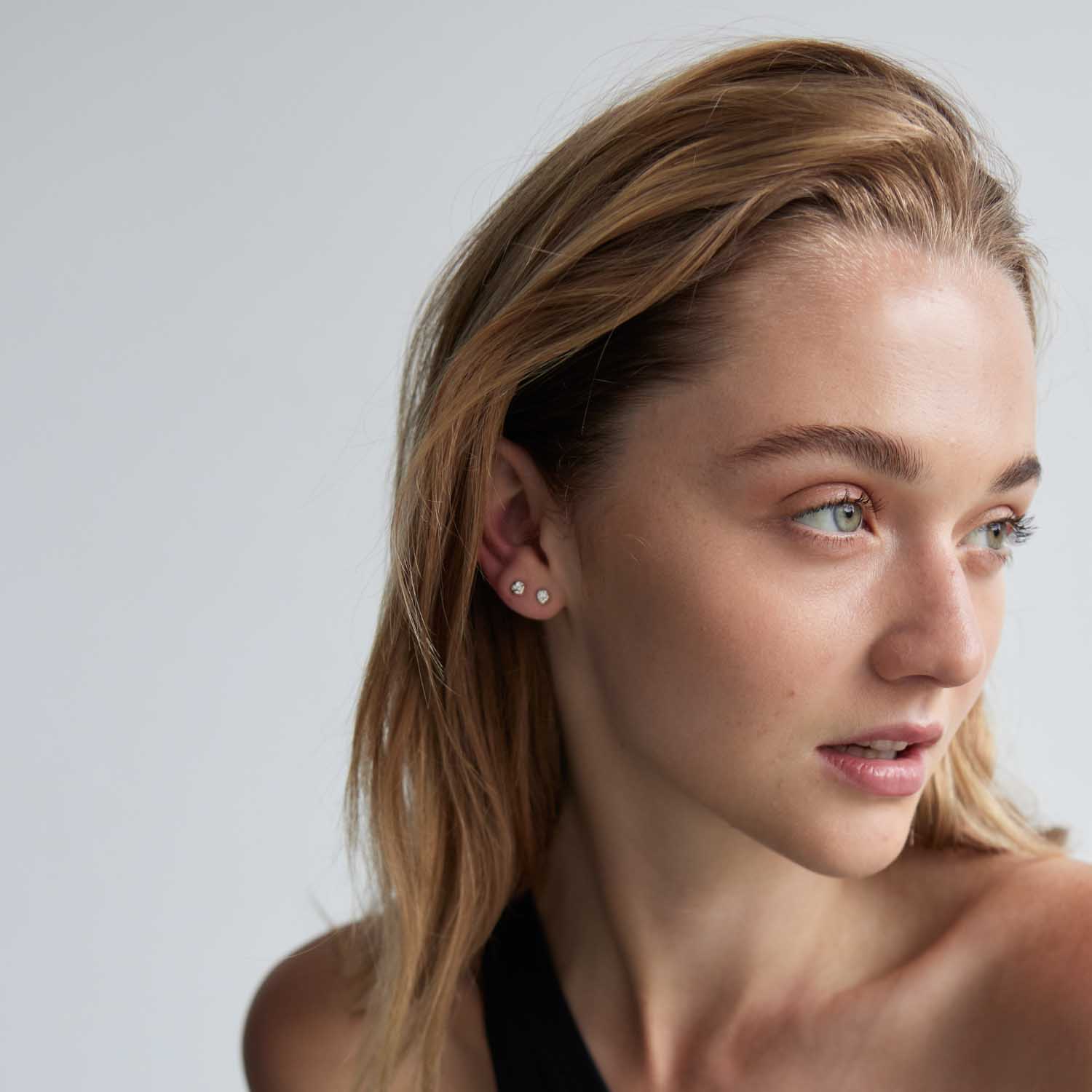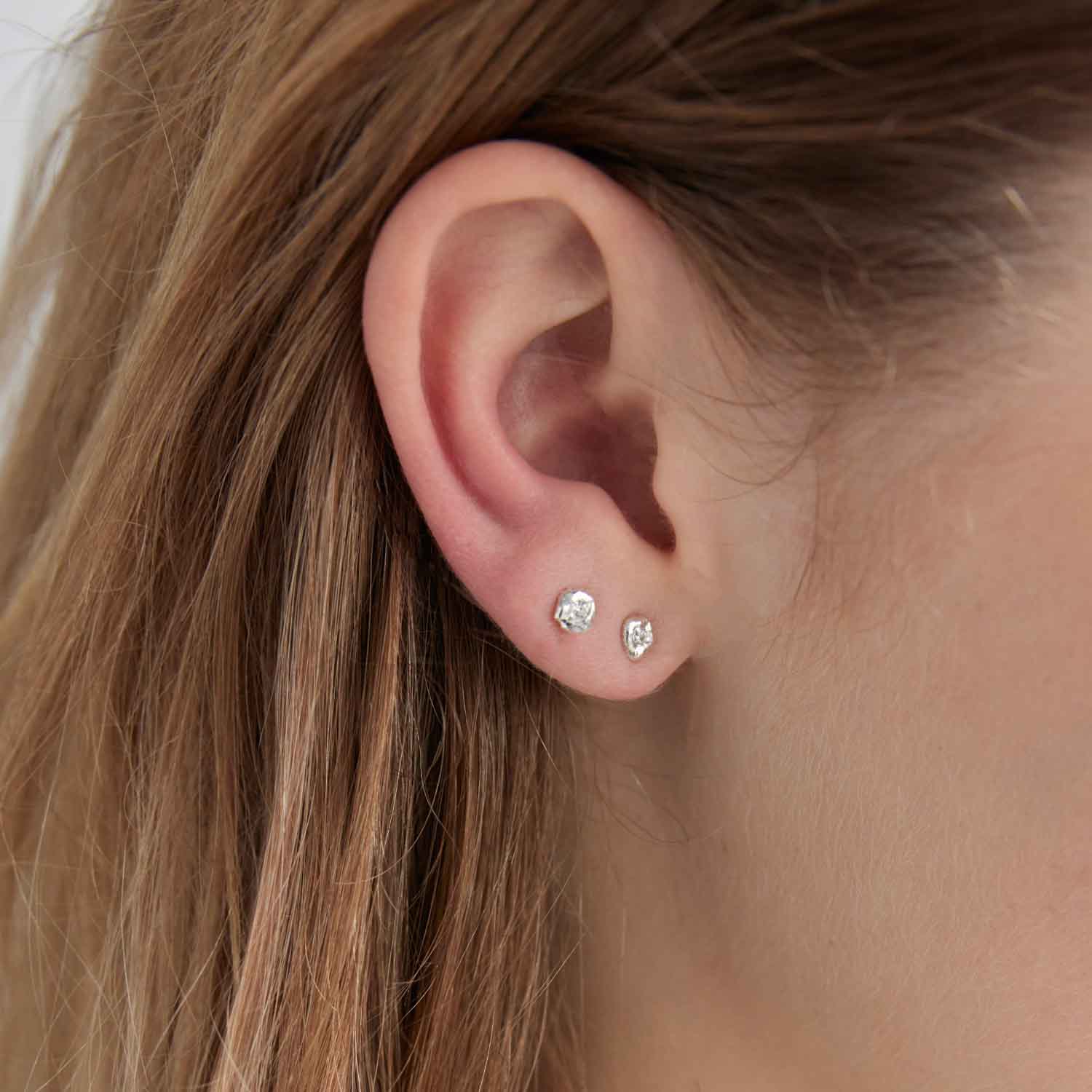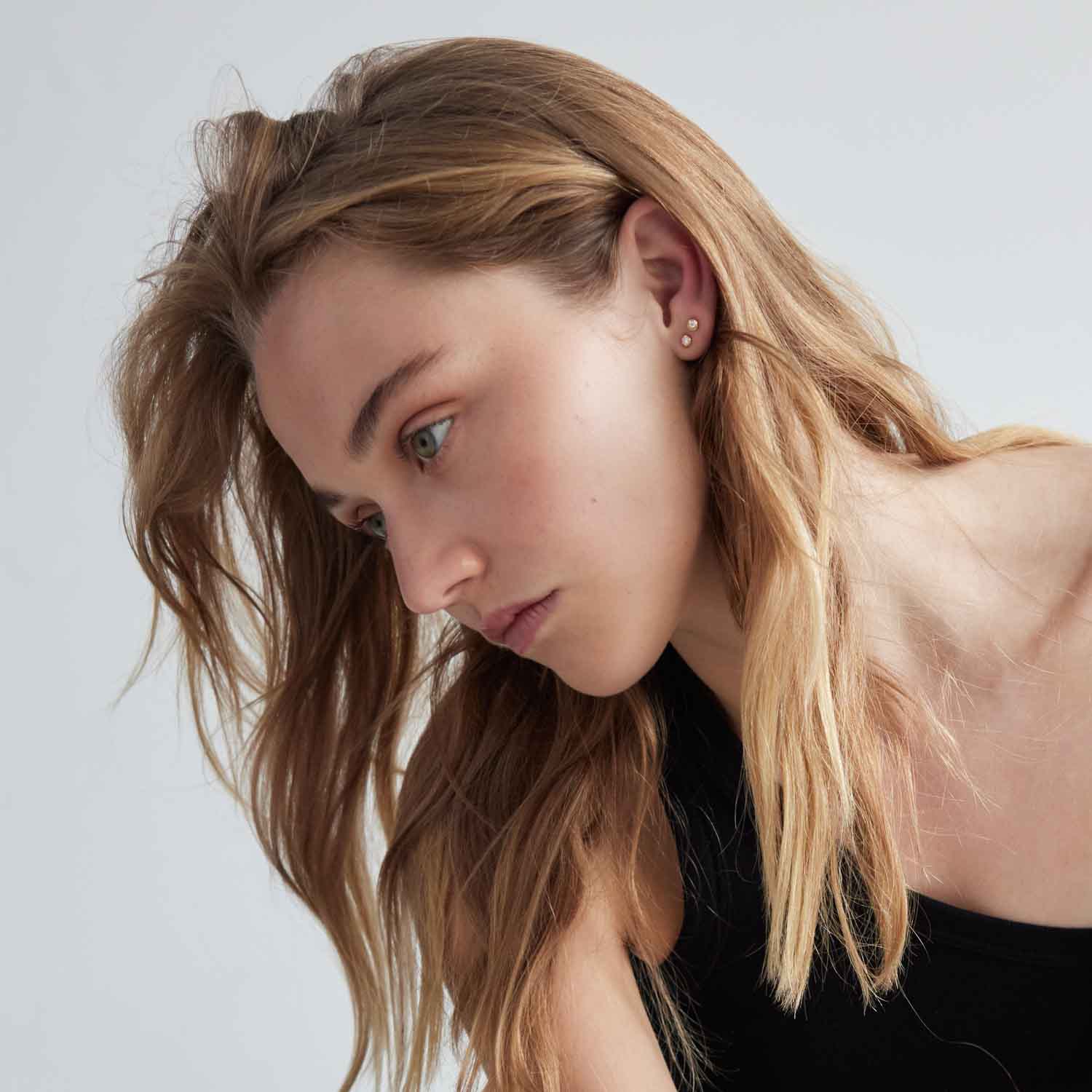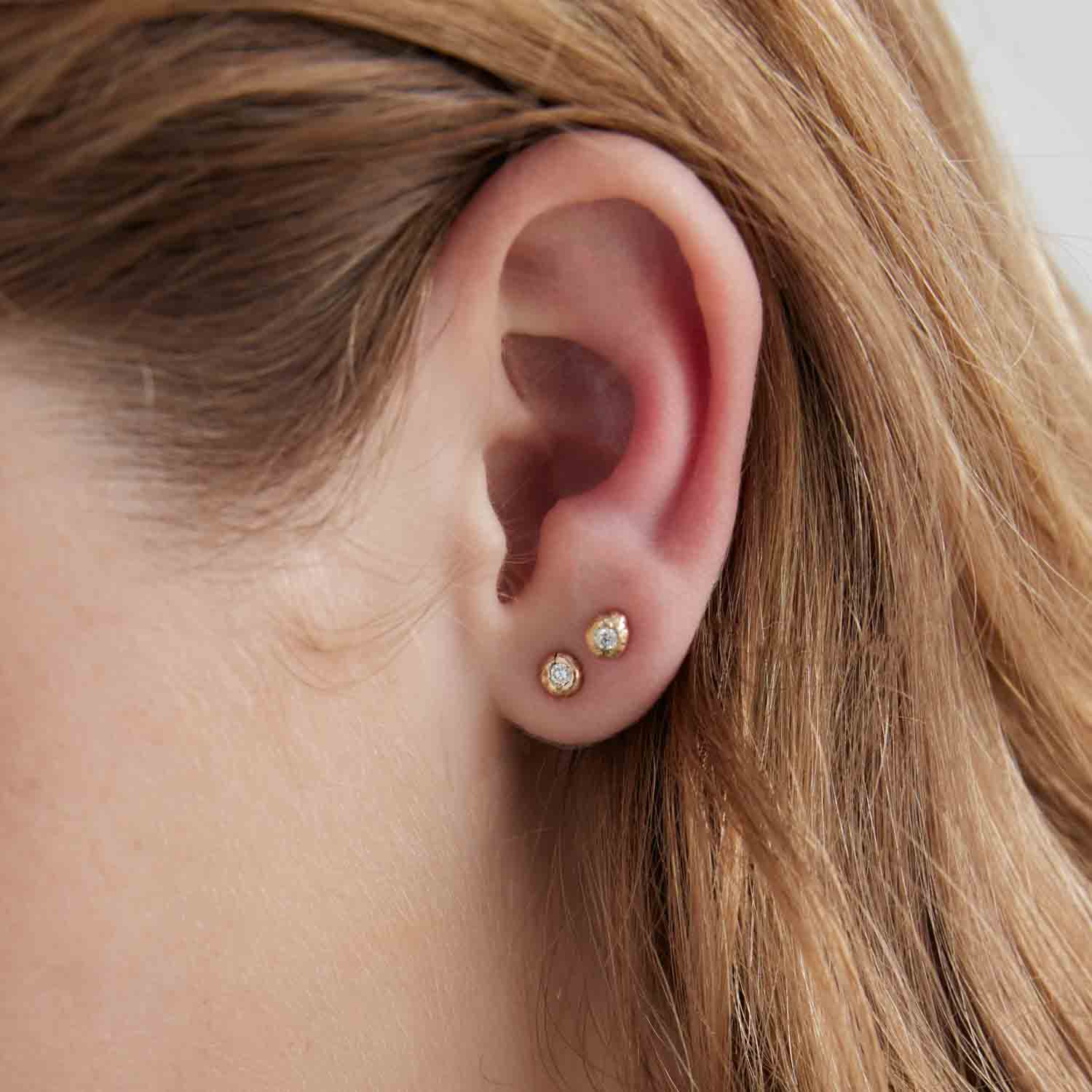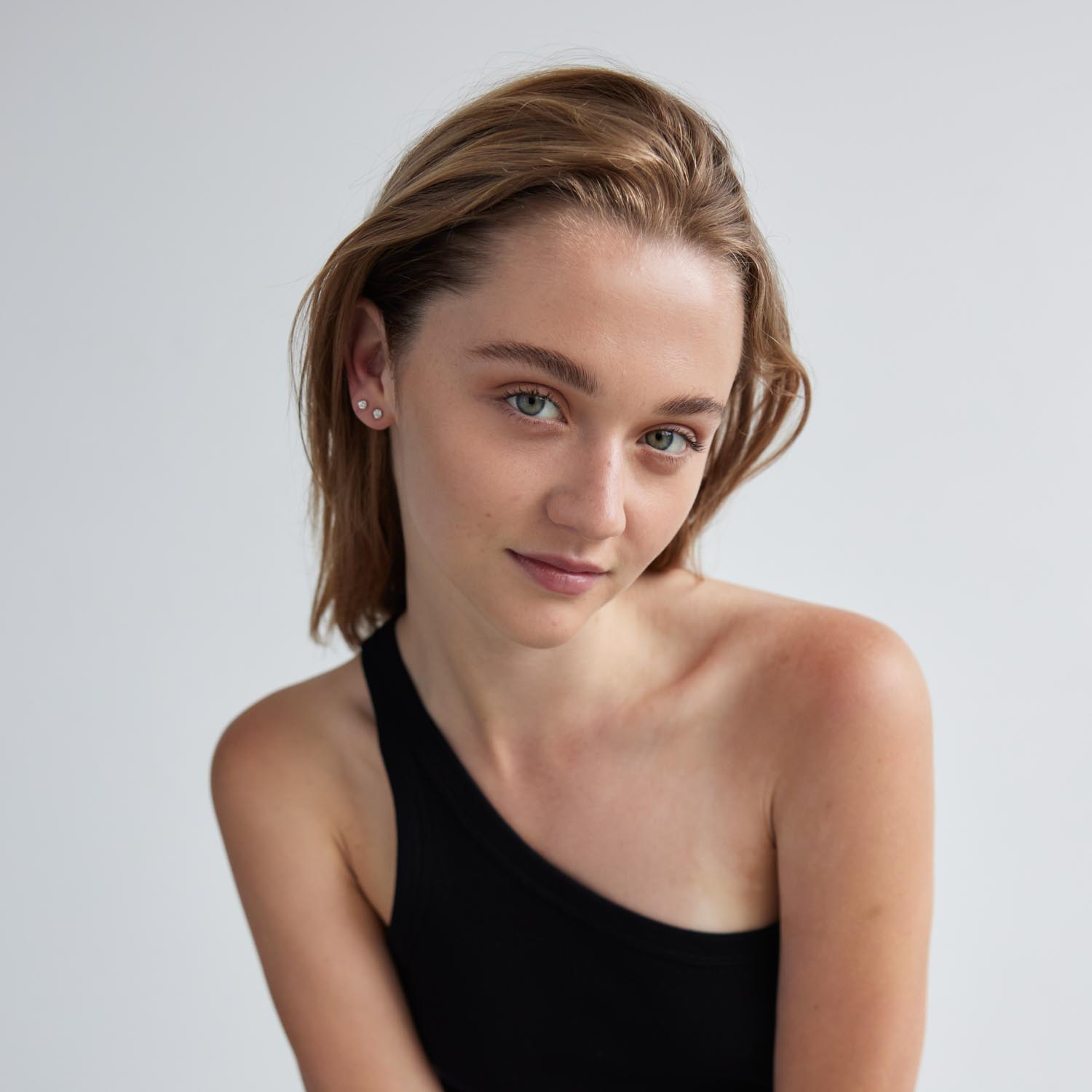 Individually melted studs that are 'crushed' just before they cool to form individual mis-shapen dots, set with 2 x 2mm F+ VS lab diamonds.
- Hand crafted by Elizabeth in Australia
- Made from recycled metals
- Please allow time for your earrings to be made, unless tagged 'ready to ship' each piece is made to order and may take a couple of weeks to be shipped. 
- As always, pieces can be made in other alloys, please email hello@elizabethwiltshirejewellery.com to enquire about pricing.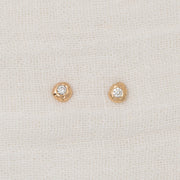 Crush Diamond Studs