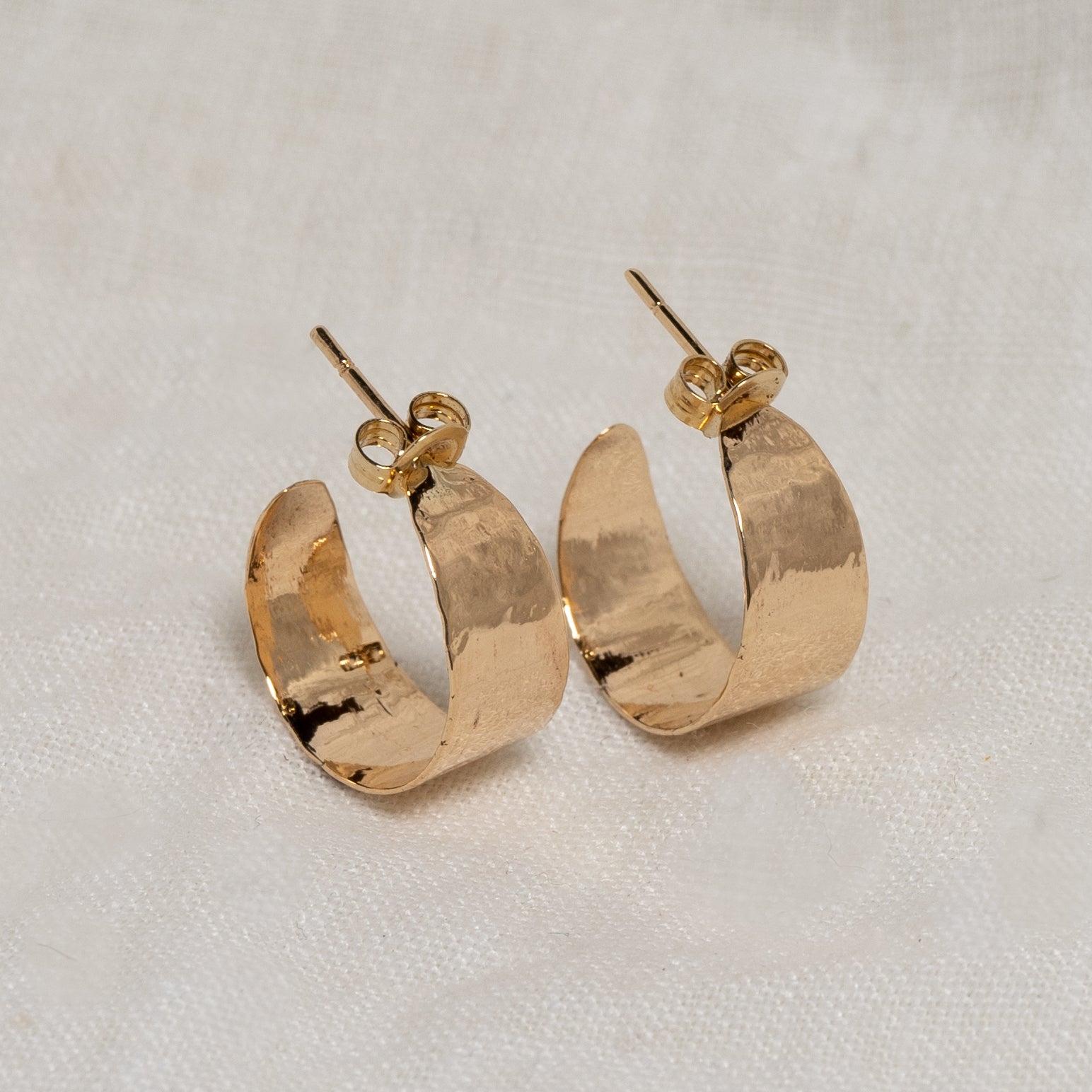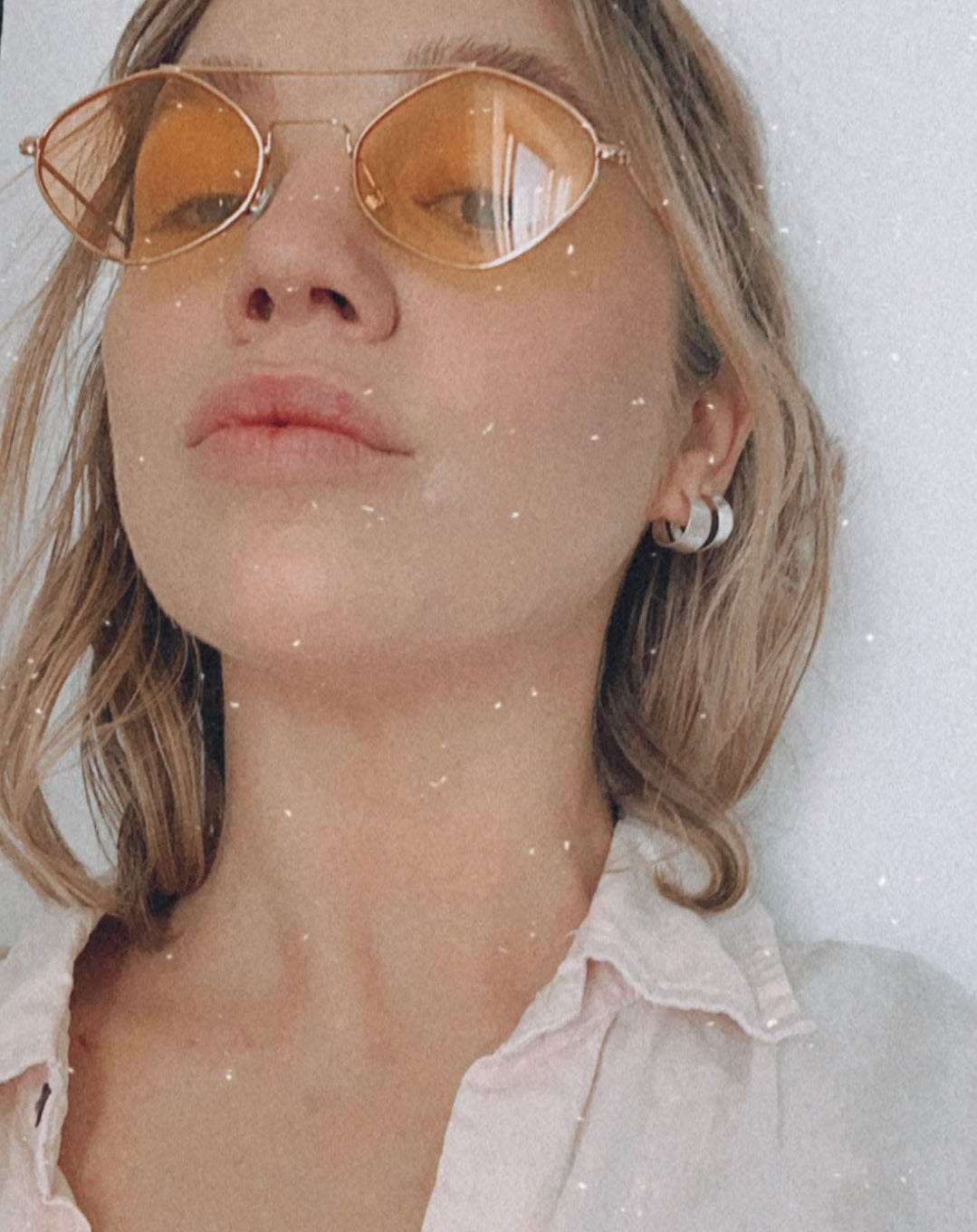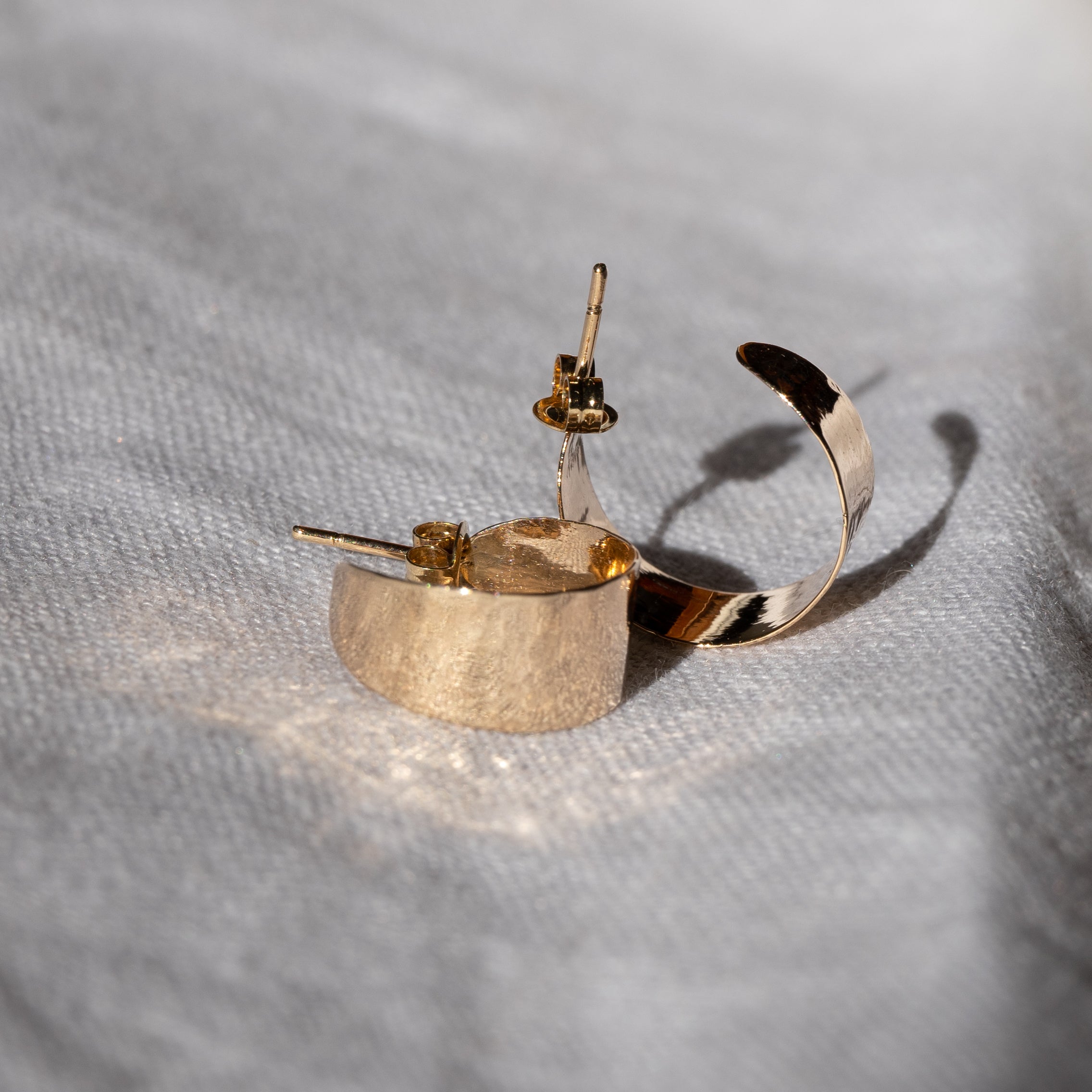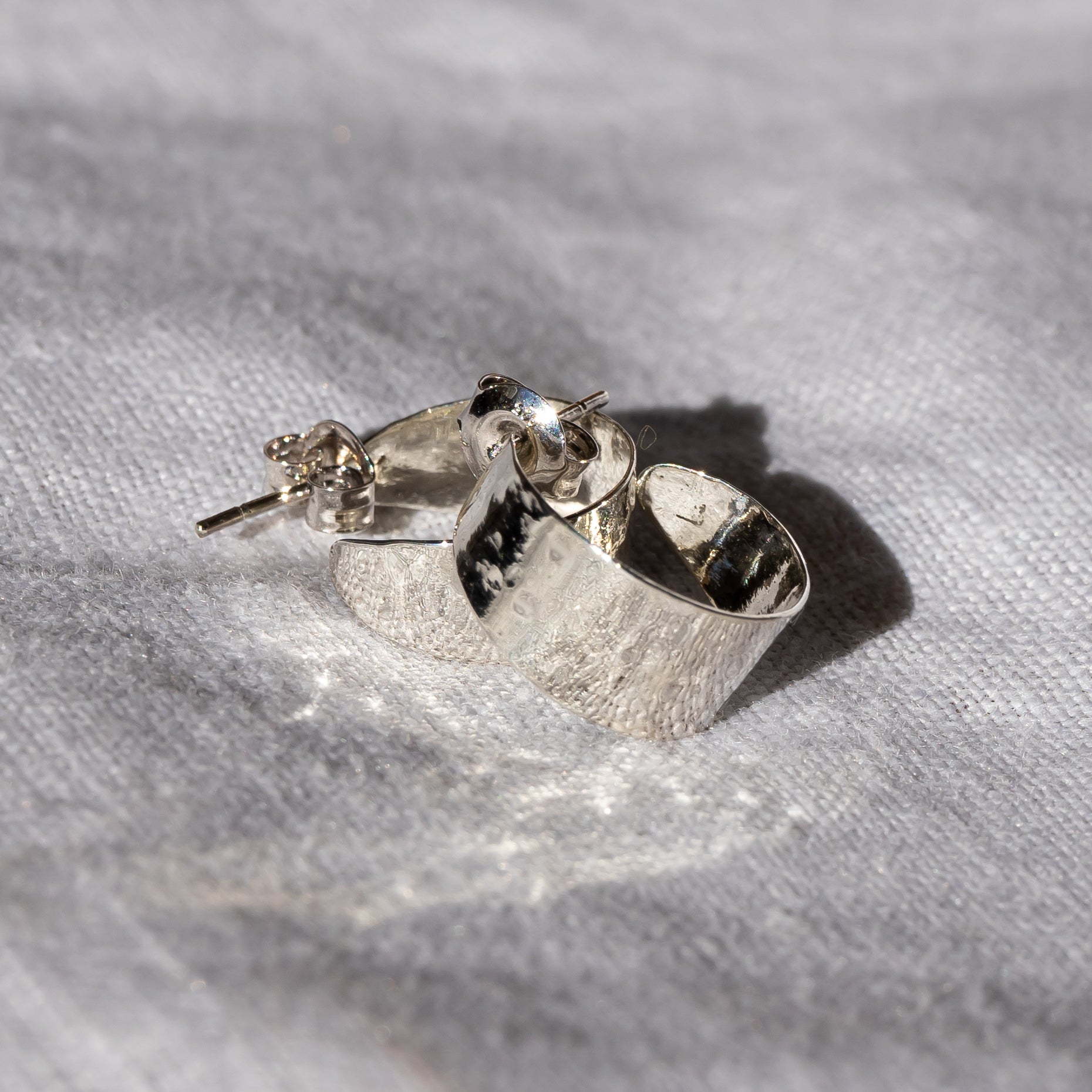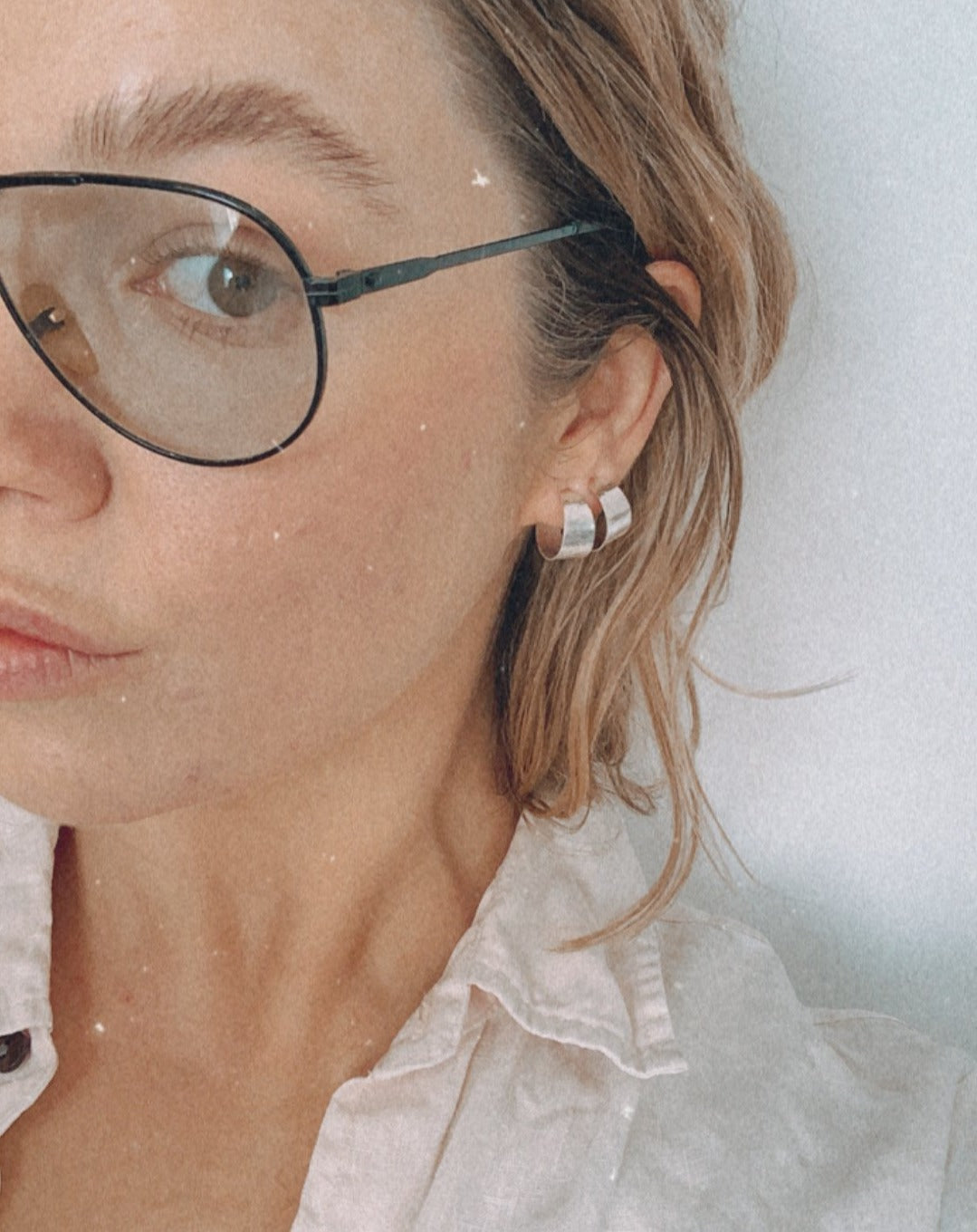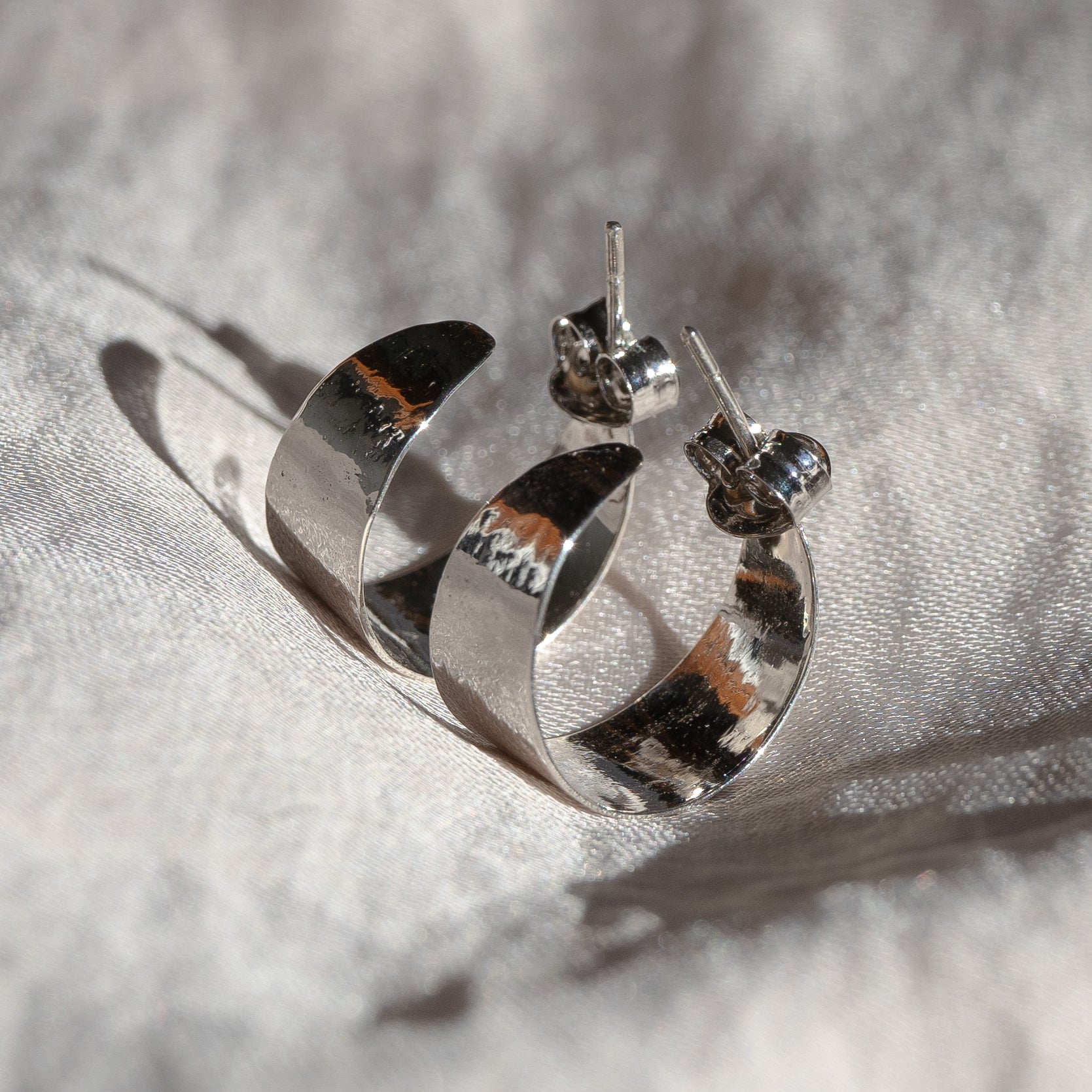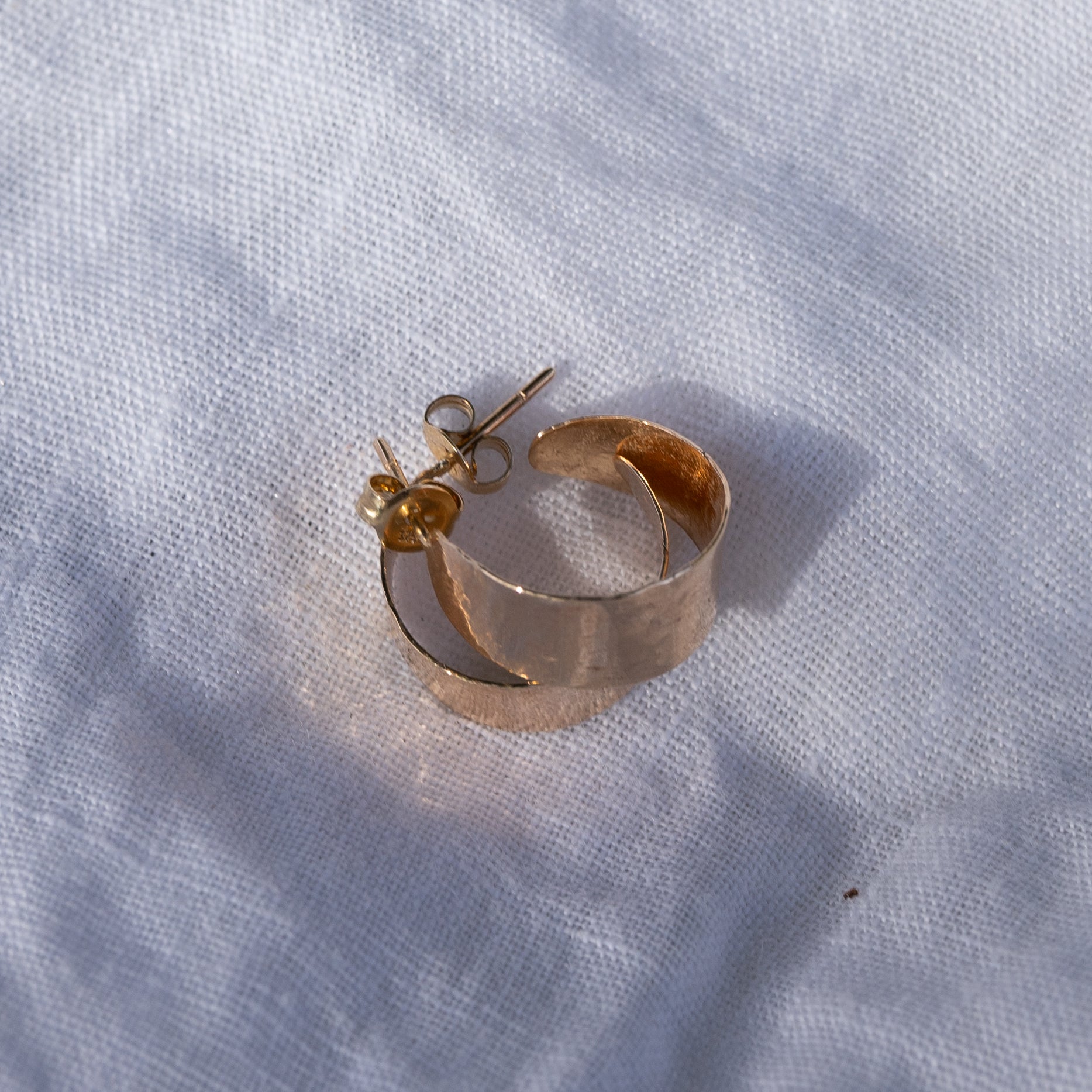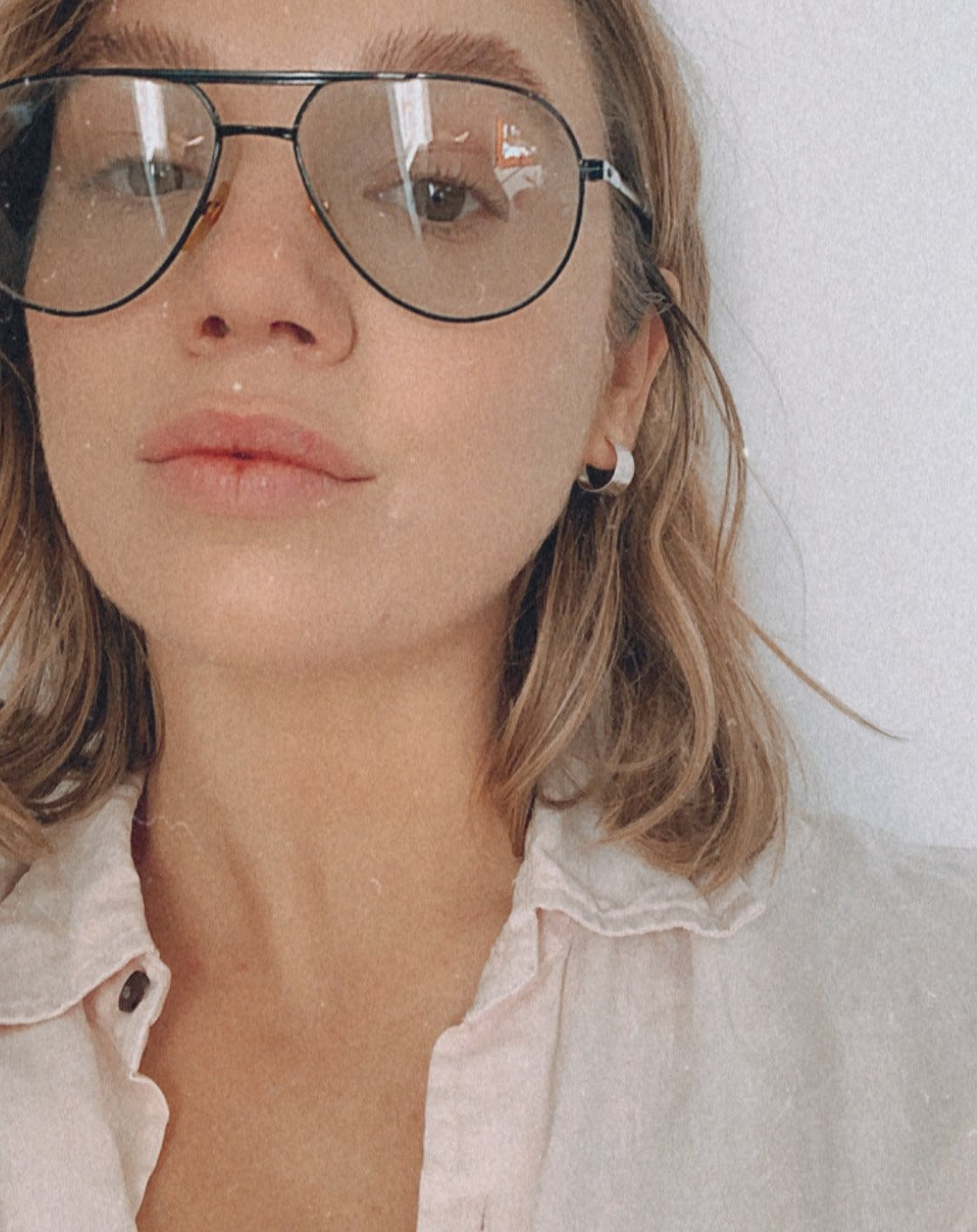 Mini Feather Hammered Hoops
The Mini Feather Hammered Hoops were developed out of a love for a bold hoop - but without the usual weightiness that can make them uncomfortable to wear for hours at a time. These hoops are delicate in structure but bold in style - hammered and polished for a subtle texture.
The Mini Feather Hammered Hoops measure approximately 15mm in diameter, and reach about 8mm in width at their widest part.
They are totally hand fabricated from recycled metal scraps and each one is a total individual in texture and shape. If you are looking for something 'perfect', these are not for you!
The Feather hammered Hoops are intentionally very light, the metal is rolled very thin to achieve this and when not wearing it is important to protect them from damage to make sure they're not bent out of shape. For those of us who love a bold hoop but don't love the heaviness in your ear - they're perfect.
Please note that the pictured hoops are solid gold not the gold vermeil option.
- Hand made by Elizabeth in Australia.
- Read about our Gold Vermeil here.
- Made from recycled metals.
- Please allow time for your order to be made, unless tagged 'ready to ship' each piece is made to order and may take a couple of weeks to be shipped. 
- As always, pieces can be made in other alloys, please email hello@elizabethwiltshirejewellery.com to enquire about pricing.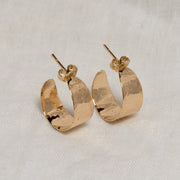 Mini Feather Hammered Hoops